How far are your customers willing to trust machines?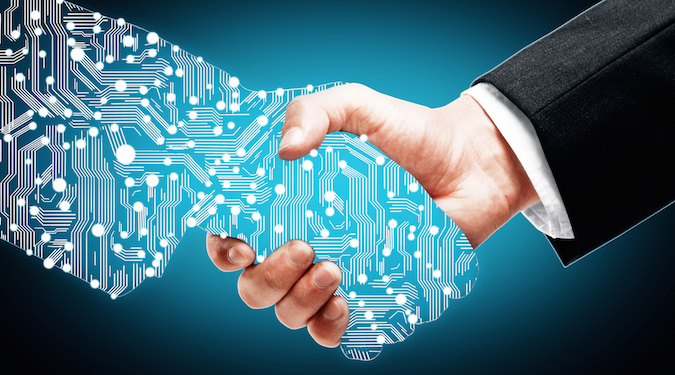 Alistair Leathwood explains how to gain the trust of the most sceptical audience in APAC – Australians. 
From fake news to connected devices, chatbots and more, technology is reshaping the way we live, interact and shop – but it's also making many Australians uncomfortable. More than half (54%) of Australians object to their activities being monitored by a connected device – even if it makes their lives easier.
We're also more sceptical than the rest of the world (41%) when it comes to recognising the benefits of new technologies – we're more skewed to see the risks – and we're concerned about the amount of personal data that companies know about us. As Kantar TNS's '2018 Connected Life' study found, its something that marketers must address to ensure their brands build and maintain trust in this rapidly evolving digital world.
One-quarter of Australians are using an ad-blocker – way over the global and Asia-Pacific average
Connectivity has changed our lives fundamentally in a relatively short period of time as more and more activity moves online; but Aussie consumers are becoming increasingly aware of how much personal data they are sharing with brands as a result of these online activities – and are growing wary of how it is being used.  
Convenience is not a panacea either. And don't think the Australian Government is exempt. Almost half of us (47%) do not have confidence that the Government uses its data to provide us with better services; and 51% think most information on social media is unreliable. While we may be more cynical as this is much higher than the global average, people particularly worry about fake news.
Despite all the hype about 'emotional targeting' for brands, 47% of us also feel that brand content on social media is not relevant. Marketers must take these cues to take a selfie of their own strategies if they want to truly connect with integrity.
Understanding the key features your target seeks in a social network is key to connecting with them
For Aussies, the driving emotional connection to social networks (as a whole across the category) is that these platforms are 'entertaining', 'cool', 'for connecting with family and friends', 'for sharing moments when they happen' and are 'funny and light-hearted'. However, our emotional connection dives with social as a platform for 'finding out about new products and services', 'helping me make decisions', 'customer service' or for 'buying or selling goods or services'.
As tech continues to evolve, connectivity is changing the whole structure of the customer journey
The type of experience desired by your target depends on their level of trust in new technologies. For example, just 18% of Australians prefer to pay for everything via mobile (compared to a 39% global average), so understanding how open they are to frictionless shopping technologies is key to optimising their shopping experience.
Almost a quarter (22%) of us have no issue with using an automated chatbot for customer service but you must understand the moments in which bots are – or are not – appropriate. And 29% of Australians say they are open to online-only customer service models – so understanding what your customers expect from your service, in which moments, and on which channels, is key.
Connected devices will continue to change the way we behave and think – is your audience ready?
The level of trust (or distrust) in the machine is a key tension to have in mind when understanding the rate of adoption of new technologies among your target audience, and what that means for the services you offer them. Also understanding those emotional connections and features that your target seeks in their social networks will help shape the strategies your brands need to align to the kind of content or service offering that will resonate the most with them.
The implication is that in a space as personal and curated as social media, the customer needs must come first. This means adapting your strategy for each medium, embracing a moments-based approach, and having two-way conversations that benefit your customers.  With bad news spreading more quickly than ever before, it is the brands who prove they can be trusted with consumer data that will be best placed to thrive in the connected future. Are you doing enough to make your customers feel it's a fair exchange?
Alistair Leathwood is executive director at Kantar TNS.
Image copyright: peshkova / 123RF Stock Photo