Hisense adds outdoor to World Cup campaign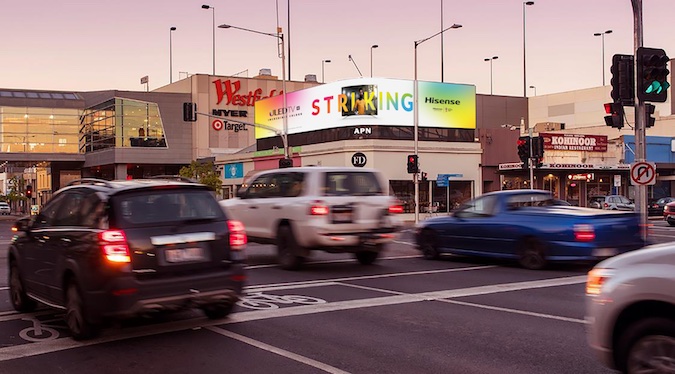 Hisense has unveiled the out-of-home component of its World Cup advertising campaign.
The official television company of the FIFA World Cup 2018, Hinsense's out-of-home (OOH) campaign includes a combination of all-digital LED billboards and flagship premium billboards in high-traffic areas nationwide.
"Building on our 2018 FIFA World Cup sponsorship, the outdoor campaign is the most expansive out-of-home activity we've done in the country," says Andre Ianuzzi, head of marketing at Hisense Australia.
The OOH campaign coincides with increased brand activity from Hisense in the lead-up to the tournament, including the appointment of Mile Jediinak and Ellyse Perry as local brand ambassadors, a competition to send two Australian customers to the Cup in Russia, and social and digital presence.
Further reading