Top teams: the highest performing sponsorship in Australian sport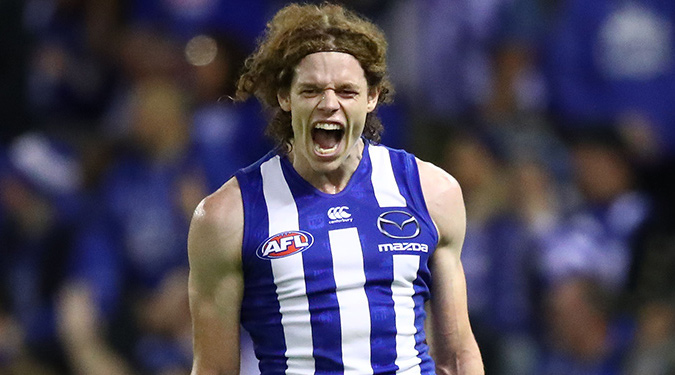 New research has uncovered which sports teams delivered the best performance for their sponsors over 2019's winter league seasons.
North Melbourne Football Club (AFL) and its long-running sponsorship deal with Mazda sees the strongest outcomes of any winter league team.
For eyeballs alone, St George bank's sponsorship of St George Illawarra (NRL) continues to have the highest awareness. St George bank chose well; its sponsorship of the Queensland Reds (Super 15) was found to deliver the most positive brand sentiment of any deal.
The study by True North Research took sentiment, consideration, usage and trust into account. These factors, combined with the familiarity of North Melbourne and the long duration of the partnership, were what clinched the top spot for Mazda and the team.
Sporting apparel brand Canterbury's sponsorship of the NSW Waratahs (Super 15) performed best in the 'consideration' category.
The Cronulla Sharks (NRL) delivered the strongest consideration averaged across all of its sponsorship deals. The team does have high sponsor turnover but delivers strong consideration for locally-based partner brands.
The Melbourne Vixens (Super Netball) topped the rankings twice. Its partnership with Puma ranks number one in the study for 'encouraging first time usage', and its Bupa sponsorship was top performer in the 'trust' category.
The Coffee Club's sponsorship of the Brisbane Lions (AFL) sees the strongest results for 'using the brand more frequently' – its activation offering a free beverage on game day clearly playing a role.
"There are a few factors that will determine whether an individual will connect with your brand," says True North director Georgie Maynard, "a strong emotional connection to the team and subsequently your brand, a great activation and a supporter base that is primed for sponsorship messaging."
The report was developed to fill a gap in the information being provided to rights holders and sponsors. Rights holders and sponsors, says Maynard, "needed more quality and depth from sports research to be able to make valuable business decisions based on credible insights." True North's BenchMark assessment tool evaluates properties on extensive brand attributes and sponsorship performance metrics. According to its website, it gathers fan and non-fan insights to provide a clear picture of how a property is viewed in the market.
Further reading
Image credit: NMFC media section photo gallery