ninemsn answers Australia's new passion for food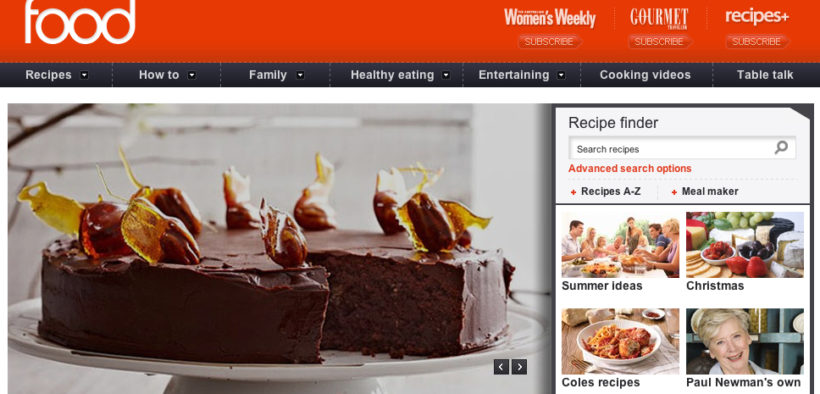 The Australian food landscape has advanced far beyond Vegemite on toast for breakfast, and a meat pie with 'dead-horse' at the footy. Since TV shows like MasterChef and My Kitchen Rules instilled the love of all things delicious into the minds of Aussie consumers, the demand for food-related information has risen.
Responding to this demand, ninemsn, in partnership with Coles, has launched a new website called ninemsn Food. Combining content from ACP magazine titles Recipes +, Australian Women's Weekly and Gourmet Traveller, along with exclusive content produced for the site, ninemsn Food will feature recipes, expert tips and recommendations, as well as opportunities for readers to share and discuss.
The website also held a nationwide food blogging competition, and the winner, Trish Gallagher, is now the voice of the new site, sharing ideas, tips, opinions and insights.
A strongly consumer-driven portal, the website also allows live Facebook and Twitter feeds.
Coles branded content is also integrated into the site, including a Coles TV Channel with celebrity chef Curtis Stone, how-to videos, and expert advice from Coles' own group of specialist fishmongers, butchers and bakers.