NZ champions of Rugby social media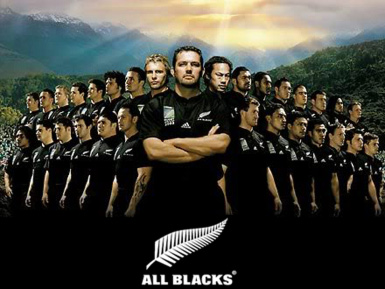 Not only did the New Zealand All Blacks walk away champions of the Rugby World Cup, they also emerged leaders of social media during the tournament. With over 1.2 million Facebook fans and 66,000 Twitter followers, PR and digital agency Lewis PR announced yesterday that the Kiwis claimed the crown for the strongest social media following.
Australia emerged first runner up (126,785 Facebook fans and 21,000 Twitter followers) while England took third place with 300,000 Facebook fans and a 30,000 strong Twitter following.
"It's good to see the All Blacks capitalising on their home turf advantage and kicking some social media goals," says Scott Pettet, vice president APAC at Lewis PR. "The race for the number two spot was hard fought, with Australia, England and Ireland all vying. In the end, the only thing splitting Australia and England was the availability of mobile applications, with Australia getting the nod due to support for multiple platforms and England supporting iPhone only.
"Social media is having a huge impact on the way brands engage with their customers and it's great to see it having such a big impact on global sporting events such as the Rugby World Cup. No doubt we will see social media used to great effect at next year's Olympic Games in London."
The rankings were done by measuring how active each country's team was in social media, and the level of engagement with the fans. Scores were generated by looking at a number of metrics, including number of fans and followers, level of discussions, follow backs and tweet volume.