'One Good Thing After Another' – Canberra's new tourism campaign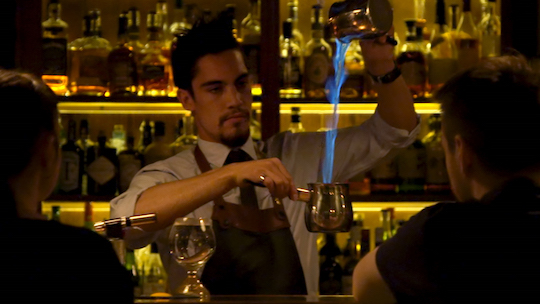 VisitCanberra has launched the 'One Good Thing After Another' global tourism campaign aiming to focus on the national capital's diversity of experiences on offer.
The marketing platform, created by The Works, kicks off with five 'weekend movie trailers' which showcase a variety of weekend activities available, appealing to a diverse range of travel tastes.
The second phase of the campaign will see the launch of an Australian-first app which will enable users to create their own travel video itinerary.
"Following the success of the 'Human Brochure' and '101 Local Humans' campaigns we're delighted to once again be working with VisitCanberra on this long term global marketing platform. Canberra is a destination that has a wide variety of experiences for all types of people wanting to spend a weekend away and 'One Good Thing After Another' to reflect just that. The integrated campaign will showcase the best it has to offer, and in phase two we will be launching that's not been done before in Australian tourism marketing," says Douglas Nicol, partner and creative director at The Works.
VisitCanberra is investing $2 million across the 2016-'17 financial year to support the campaign which will initially target Sydney, regional NSW and Melbourne residents looking to take a weekend trip.
"Research has demonstrated that consumers are time poor so this idea of being able to do more in less time is really appealing, particularly when you are talking about a short break," says Kelly Ryan, group marketing manager at VisitCanberra.
Singapore and New Zealand have been identified as top tier international targets.
VisitCanberra's goal is to grow the value of overnight tourist expenditure to $2.5 billion by 2020.
The ACT tourism industry employs approximately 14,700 people and is valued at $1.62 billion.
Here are the five videos:
Best weekend evveerr!
Chance encounters:
The treat:
All in:
Breathe: