One SME's marketing automation journey: the mix, the skills and the IT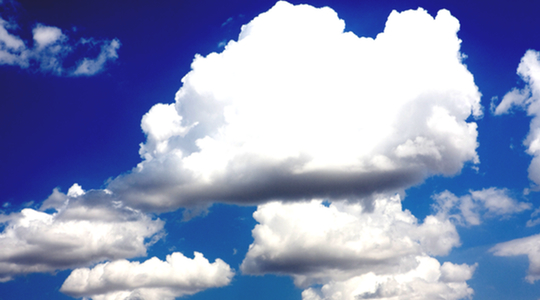 The sales and marketing manager at building material supplier Dahlsens talks through the business' strategic change in its target markets, the implementation of a marketing cloud platform and what it all means for Dahlsens' marketing spend, its marketing skill sets and how departments work together.
In recent years Dahlsens, a fifth-generation family business, has sold off its retail operations in order to turn all its attention to builders. The power of the big players, Bunnings and Masters, lead the business to abandon the retail game and focus on the business-to-business space entirely.
Fabrice Boucherat, sales and marketing manager at Dahlsens, talks Marketing through the process of change in marketing spends and systems, including how it's implementing a marketing automation platform (in this case, Oracle Marketing Cloud).
Marketing: First off, for anyone not familiar with Dahlsens, tell us a bit about the company's situation.
Fabrice Boucherat: We're not a massive company, we're a small company, but then again not that small. We employ about 400 people down here in Victoria and we have about 200 in the other states. It's a decent size for an SME.
What we do is we supply home builders with building materials, from foundation to fit out – bath hardware, timbers and floor, all the way through to the frame of the house, and the doors, the outside cladding of the house. All the way through at the ending, the kitchen, the laundry, the appliances, the tapware, the plumbing. There are stuff we don't sell, like tiling, which is very fashion driven, it's very hard to manage. We don't do paint. All the major components of the house we will supply to the builder.
We have got 17 stores down in Victoria and across the border in New South Wales. I'm responsible for sales, marketing and merchandising, and have been since April 2014.
Marketing being understanding customers, customer needs and behaviours, and then meeting those needs.
I also look after the sales team, the sales team performance, the sales process, the sales tools, how do we add value to the customers.
And then finally [I'm responsible for] merchandising, being product sourcing, arranging, and category management.
That's in brief what we do as a business and what I do within the business.
M: That's a big role that you cover, it's most of the business.
FB: Yeah. It's fairly wide. There'a a bit of customer facing but also a bit of supplier relationship and negotiations. That's all right, it keeps me busy.
M: What was the trigger in the business to implement a more sophisticated technology platform for marketing functions?
FB: Well, obviously we need to grow the business. We need more sales, we need to sell also more products with higher margin. Some of our products are low-margin products because they are very competitive in the marketplace.
To grow sales we need to be different. We need to add value but also be unique in the way we go to market.
Also, there was a need for us to find a way to engage our customer base, being the home builders, in a way that's quite different from the traditional way of getting all our reps in front of them. Or placing ads in the newspaper.
Earlier on, we found the need to do a bit more direct marketing, so bypassing the sales force and being able to talk directly or communicate directly with the customer base. About four years ago when I joined the business, I started to do mostly direct mail, which is expensive, it's hard to be reactive. It's hard to be responsive to the needs of the customer base.
We needed to be able to have very engaging emails and be able to measure the return and the response from the customers. Customer engagement with email was one big driver for the cloud to be implemented and the need also to grow sales and complementing the sales team.
M: I was going to ask about how that relationship works – it's not replacing the need for a sales team…
FB: 95% of our sales are all controlled by the sales team. It's through their engagement – customers know them quite well and vice versa so we depend on them a lot to drive sales.
Emails and through the direct channel is one way for us to be able to communicate with them directly and get them to place orders online without having to rely on the sales team going with the product offers, or the specials, or with a new message to the marketplace.
M: How would you characterise the marketing mix before the move to a marketing cloud compared to afterwards?
FB: The marketing mix would be personal selling, number one, and by far probably the most expensive. It is the most expensive marketing tool I would say – the sales force in the field with their cars and laptops.
Number two, in the past, would be a mix of radio and very, very selective direct mail.
M: And now?
FB: Now, obviously we've got the marketing cloud, and we've got now an online portal where our customers can log in into their own environment online through their account number and password, and be able to browse our products, see our pricing, place orders, or raise quotations, check their invoice and statements.
M: Has it meant a overall, sort of more efficient marketing overall? Does that mean you're spending less, the same amount, or more on marketing but getting better results?
FB: The marketing budget has fallen in line with the changes because we used to do a lot of retail marketing in TV. Now we've cut back on this big time. Also, in the printing of catalogs, we do just a few but very seldom.
The marketing budget itself has fallen by probably about 60% to be honest. Now we've got a much smaller budget, but this budget is now more efficient I would say. Now we can better measure, we have the time as well to better measure the return on the dollars we spend.
It's still a hard task, I'm not saying that we do it very well [but] we have improved in the way we measure our marketing spend.
M: What sort of size marketing team are you talking about?
FB: Our marketing team is very small. I have got two people truly in marketing and then half my time is in marketing. In the merchandising function there's about six people in there, plus myself, seven. The sales team is 25 people on the road selling and also getting the message to the marketplace and to the market as well.
M: What advice would you give to other people in equivalent roles in similar sized businesses about implementing these kind of platforms?
FB: My advice would be to think seriously about it. As a business we were fortunate that we do have systems – they're not really customer facing systems, but there are good reporting systems on our sales, on our customer purchases, so we can drive the data out of this and then get it into the marketing cloud or sales cloud to help capture some more customers, to help set the sales process.
For a small business to go into there, they need first of all to have the right systems behind to make it work. It would be the wrong move if they just drove into it and expected it to just work. You need to have all the right systems already working. They're not necessarily customer-facing systems, they could be internal facing systems like just branch performance, or sales team performance.
We were fortunate, we've got all of this working quite well. We've got a very, very good IT manager to work with. Now we can put in place with the customer facing system like Eloqua and the sales cloud to make it all work. Otherwise it would have been a struggle. That's one aspect.
The second aspect would be, obviously, having the people to have the right approach and attitude towards the new technology. Which is now the second step, or second challenge I have to face.
M: Have the skill sets within the marketing department changed during this process? Do you foresee them changing more?
FB: The skill set I recruited the marketing specialist about a year ago. Part of my brief was to make sure that she comes on board with at least with some experience in that. I'm fortunate to have someone who is now in my team to help me in driving the marketing side forward.
For sure we need to have the right skill sets. The traditional marketing channels are still important, still relevant, but are now a smaller share of the total marketing spend.
M: You mentioned the relationship with the IT manager – how would you describe that? Does that come from you leading, him/her leading that, or is it from higher-ups setting the priority?
FB: I think it's just I'm fortunate to have the IT manager with the right attitude I guess. He's very open-minded, very easy to converse with and with the right 'can do' attitude. He will just go and have a look at what can be done and then come back to me and say, 'We can do this according to that. We can do it this way to achieve the same outcome.'
In this way, I think it's his attitude and the way that he just works. He's easy to work with, he's a great person to work with. That's already a big tick.
M: It's remarkable how all of these things always come down to the people and the attitudes involved.
FB: Absolutely, absolutely. I won't say he's got a marketing background, he comes from a store background, so I guess he would not be as strong in the marketing background but the attitude just makes it so much easier.
M: Thank you very much, Fabrice. Good talking.
FB: Thank you. Most welcome.
READ: Graham Plant has been there and done that. Read his vendor-free guide to choosing a marketing automation platform here »