Photoshop's US Halloween murder mystery game wins April best global digital marketing
A murder mystery game inside a Photoshop file that engaged fans on Facebook with daily clues has won the best of digital marketing for April 2015.  
European digital marketing research firm Best Marketing International monitors almost 300 digital award competitions Worldwide. Based on the winners of these competitions, our research team shortlists 10 works and forwards them to International expert jury for voting. Unlike the annual award shows, we select fresh campaigns every month. These campaigns are picked from the winners of local/regional award shows. Last month offered us a staggering amount of award shows (25 in total). The spring pre-Cannes season has finally kicked off and it's time to place our bets based on the work we've seen thus far. Our April shortlist reveals another batch of possible Cannes contenders: Photoshop's Murder Mystery from the U.S., Honda's double-sided story from the UK and a fun Flu Tracker from Australia.
April 2015 winners
First place: Photoshop's Halloween Murder Mystery by Edelman (US, Internet Advertising Awards 2015 winner)
The task was to increase positive sentiment for Adobe's Creative Cloud software. Photoshop fans received a real treat for Halloween: a murder mystery game inside a single Photoshop file. People were challenged to solve the case by cracking through layers of clues with the help of PS's design tools. Part of the game was transferred to Facebook, which ignited an immediate conversation amongst the detectives. Fans also shared original pieces of content based on their investigation materials. The campaign resulted in over 4.8 million impressions and 22k Photoshop downloads of the game. Positive sentiment increased from 15% to 76%.
Adobe Photoshop: Murder Mystery Case Study (full edit) from Edelman West on Vimeo.
What the jury said:
Peter Roper, editor at Marketing Mag Australia (Melbourne, Australia):
"Photoshop is already embedded in digital culture, and has been for years, but obviously it wants to stay that way amid changes to the digital world and its own distribution and pricing models. Photoshop contests abound on the web already so it's great to see Adobe tapping into that and doing it in a pretty cool way: a murder mystery all hidden within a many-layered Photoshop file. Making something interesting enough to get 22,000 downloads of a 200MB file says it all. A really cool way to use the product as the medium. 'Engagement' is an overused word in marketing, but this campaign shows it does have real meaning too."
Gamze Gurbuzatik, JWT International, Client Services Director (Istanbul, Turkey):
"I really loved the gamification aspect of this campaign and how it connects with the Photoshop experts, great idea and execution."
Second place: Honda's the Other Side by Wieden + Kennedy (UK, Creative Circle Awards 2015 winner)
The Other Side is a unique video experience introduced with the launch of the Civic and new Civic Type R. Wieden + Kennedy gives us a new spin on viral ads. By pressing the R key, the viewer is able to switch between two narratives, all this within the YouTube format. The project worked seamlessly on all browsers and devices. Both car enthusiasts and the advertising community praised the film for its exceptional execution. Reddit upvoted the ad to its front page, an unusual scenario for such evident branded content.
Honda – The Other Side – Demo from Wieden + Kennedy London on Vimeo.
What the jury said:
Gamze Gurbuzatik, JWT International, Client Services Director (Istanbul, Turkey):
"I really like the idea and the execution, there is always a double side to a story and showcasing the features of Honda in an entertaining interactive way, I think W+K nailed it."
3rd Place: Bonnington's Irish Moss' Flu Tracker by Bohemia (Australia, Festival of Media Asia Pacific Awards 2015 winner)
Bonnington's Irish Moss decided to outsmart (or rather out-target) its competitors by developing a one-of-a-kind Flu tracker. Bohemia analysed heaps of data on flu trends and weather conditions. They connected their trade desk with a trigger point to ensure all resources were invested as soon as influenza began to peak by region. As a result, the predictive Flu tracker allowed the brand to target people who were most likely to be sick or at a risk of becoming sick. Bonnington's saw a 23% increase in sales during the peak flu season. 2015 began with the highest sales results in 3 years.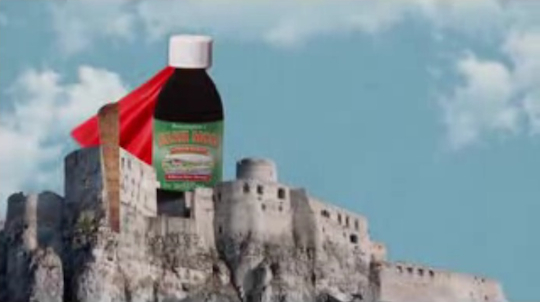 This time, the jury consisted of Peter Roper (editor at Marketing Mag Australia, Melbourne), Hando Sinisalu (CEO of Best Marketing International, Estonia), Gamze Gurbuzatik (JWT International, client services director, Istanbul, Turkey), Maarja Laasu and Ann Kruuk (co-authors of BOGDM: The Storybook) and Kusnadi Assaini (head of division at Digital One Jakarta, Indonesia).