Pink ponies agency strikes again with new viral vid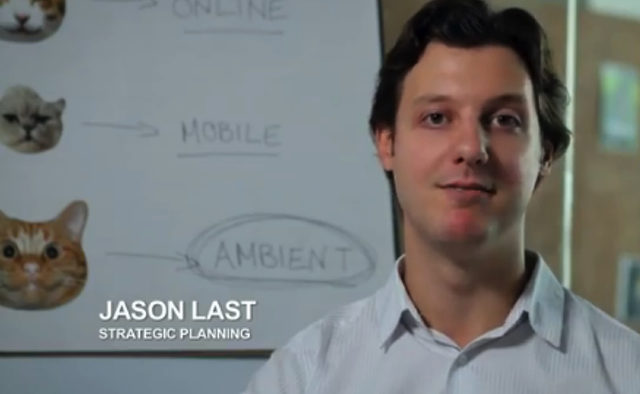 But pink ponies are so ten months ago.
Toronto-based advertising agency john st. (formerly John St.) has a viral hit on its hands after releasing a self-promotional video two weeks ago featuring the internet's favourite subject. The video takes a playful swipe at the abundance of cat videos on video-sharing sites by announcing it had become the world's first catvertising agency.
But the claws may be coming out in the professional cat video industry, with a story on Mashable noting the similarity between the john st. video and another cat parody, Kittywood Studios.
Was it pure coincidence, as john st. have claimed? Take a look.