Plugging emerging technology routes into your 'Grand Central Station'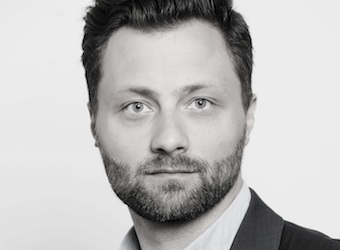 Daniel Aunvig offers a four-step approach to connecting an organisation's separate digital marketing initiatives to a 'Grand Central Station' to benefit the individual components and the whole system at the same time.
While marketing knows it must be quick to embrace emerging technologies and be digitally ahead at all times, it is also knows it must reach inwards to assume more responsibility and exert greater influence throughout the organisation. And rightly so, because marketing increasingly plays a bigger role in the overall customer communication, spanning sales and customer service, and perhaps even shipping, billing and collections. The reality is that marketing today is much more closely linked to the organisation's financial outcomes.
This contributes to the growing need for organisations to have a single version of the 'data truth'. This is essential for consistency in communication across all customer touch points, for valid concerns in regards to customer contact policy, and for the structured governance of communication processes.
Gartner once compared the digital marketing ecosystem with a railway system and it's quite possibly still the best picture I can paint of how marketing should think about the ongoing digitalisation of its ecosystem.
Individual train routes can be developed in isolation to meet demand in given areas. But as these routes mature it becomes evident that they need to be connected at a 'Grand Central Station'. Connection not only benefits the individual routes, it also adds value to the entire transportation infrastructure.
Similarly, in order for individual digital marketing initiatives to become truly strategic to the business in its entirety, these also need to be connected – to be plugged into the enterprise information infrastructure. It's not much different.
In this post I've tried to create a four-step approach to advancing both aspects in parallel – both the individual digital marketing initiatives and their plugged-in status in the bigger scheme of things:
1. Create digital innovation labs. Taking the traditional IT project management approach to digital innovation just doesn't work. However, what does seem to work well at the moment is creating small digital innovation labs. These should be dedicated task forces with a clear mandate to innovate, without initially worrying too much about the value attribution. As with many new capabilities in the digital area it's hard to evaluate the commercial impact before testing because few people actually have relevant hands-on experience to relate back to.
2. Ensure two-way data access. The one key rule the innovation lab must adhere to is making sure it can get to the raw data. Aggregation, summarisations in the cloud, and nightly batch transfers into Excel spreadsheets are simply not good enough.  If you can't add the digital behavioral/transactional/response data to your core decision processes then it's most likely never going to be strategic to the organisation and hence not realise its full value potential. Furthermore, the access has to be two-way. Central on-site decision logic must be able to be injected into the digital process to ensure consistency and governance.
 3. Focus on the value equation. When the initial learnings have been harvested in the digital innovation labs, the organisation must return to the value equation. If results don't promise to add measurable and significant business value or potential at that point, then the innovation should be shut down. Too many organisations maintain touch points in too many silos, without really excelling in any of them. Consumers would much prefer to have three empowered touch points where they are recognised and made offers that can be fulfilled, rather than be presented with more numerous touch points that fragment the customer experience.
 4. Tweak the vendor/customer model. When you've decided which technologies you will use to build your own Grand Central Station, encourage each of the vendors whose components are included to join you in benefiting from a change in the traditional technology vendor/customer relationship. Break down the barriers between the different vendors and your own organisation. Take the initiative to let them 'in' and be transparent with them about innovation and experiments in the ecosystem. And further down the line – might even the bold sharing of resources start to make good sense?
Shiny new toys might be intriguing but the rate of innovation makes it too risky to embrace and integrate all of the emerging train lines into the Grand Central Station in a single exercise. However, if you don't develop your individual initiatives with that destination in mind, you might never get to the optimum digital marketing ecosystem!
Daniel Aunvig is the head of customer intelligence for SAS Australia and New Zealand. He leads business advisory and technical pre-sales teams to deliver SAS analytics-based customer intelligence solutions across the banking and finance, retail, media, services, communications and government sectors.