Private label falters for first time in 5 years, erodes store loyalty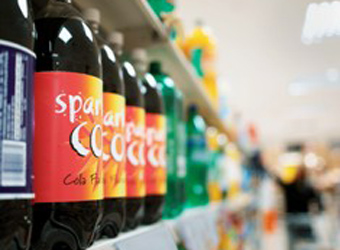 Private label supermarket brands have faltered for the first time in five years, with shoppers reverting back to branded goods putting private labels' growth rate into decline.
The finding from Nielsen's private label study show that while the majority of households buy private labels from Coles and Woolworths, its penetration dropped from 95.5% to 94.8% year on year for the July to September quarter.
The drop is believed to be due to the reduction in price of many branded goods as the price war in the supermarkets heats up, causing consumers to switch back from private labels to now-cheaper branded offers.
It's been seen most markedly is the biscuit, canned fruit/ fruit snacks and cake/ pies and fresh pastries categories, which fell by 4.6%, 3.9% and 3.1% respectively, according to the researcher.
"There has been a closing of price gaps between branded and private label products recently which is being largely driven by retailer price wars," Nielsen's retail industry group executive director Kosta Conomos says.
The findings follow a report from IBISWorld in July which claimed private label sales had surged, particularly in some categories. However, a report from TNS earlier in the year warned of growing annoyance among consumers at Coles and Woolworths for pushing branded products off the shelves to make way for their own brands. Nielsen believes this backlash may also be a factor behind the decline.
The report also found years of battling for market share through private labels had also made Coles and Woolworths shoppers more price conscious and eroded loyalty to the stores themselves.
Consumers now see less price differentiation between Coles and Woolworths, according to the report, but instead viewed lower shelf prices, reward cards and private labels as a given.
"Shoppers are now seeing zero differentiation between pricing in Coles and Woolworths compared to three years ago when Woolworths was largely given credit for lower prices," Conomos adds.
The proportion of consumers who shop between both Coles and Woolworths have risen to 88.1% in 2012, from 87.9% in 2011, Nielsen said.