Qantas launches Aquire, a loyalty program for SMEs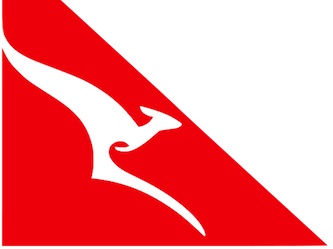 Qantas has launched a loyalty program for Australian SMEs that will allow businesses to earn points via transactions which can then be converted into Qantas Points.
The program, called Aquire, will offer SMEs a range of options on conversion of Aquire Points to Qantas Points that the airline says could have a positive impact on their bottom line. This could include flights and hotels for a business owner and employees for work or leisure, flight upgrades for a business owner and employees and products, experiences and gifts from the Qantas Store.
CEO of Qantas Loyalty, Lesley Grant says she was excited to announce Aquire's diverse group of launch program partners which include Westpac, GIO Business Insurance and Deloitte Private.
"Aquire is the loyalty program for Australian businesses as members can earn points for doing many of the things they already do today," she says.
"We'll add to our strong list of program partners and are also working with Chambers of Commerce and Industry across Australia to ensure each program partner is a good fit for small business."
Stephen Benton, Westpac head of consumer finance, product, Australian financial services, says Westpac is committed to supporting small and medium businesses who are the backbone of the Australian economy.
"Westpac's partnership with Aquire backs our focus on ensuring our customers reach their financial goals by allowing them to earn points for day-to-day purchases."
David Hill, national managing partner for Deloitte Private said Aquire says, "We know how competitive the market can be and therefore continuously strive to help our clients gain an edge in achieving their business and personal goals. Our involvement with Aquire will be unique among professional services firms and will add to the value we are able to provide to our clients."
25,000 businesses have pre-registered for the Aquire loyalty program, which provides businesses with a central Aquire Points account that owners and employees can contribute to. Aquire members will be able to earn Aquire Points via their everyday transactions, including travel, which can then be converted into Qantas Points in the name of an individual Qantas Frequent Flyer member at a rate of 1:1.
Suncorp Commercial Insurance CEO Anthony Day said that Qantas and GIO Business Insurance's rich history of serving the Australian business community ensured their partnership through Aquire was a natural fit.
"Small and medium businesses are the heartbeat of the Australian economy and, as such, are extremely important customers for GIO Business Insurance. The Aquire program is an outstanding way to reward these customers for choosing to protect their business against uncertainty with GIO Business Insurance," Day says.