Radio Lions: Three gongs for Aus, mosquito repelling frequency wins Grand Prix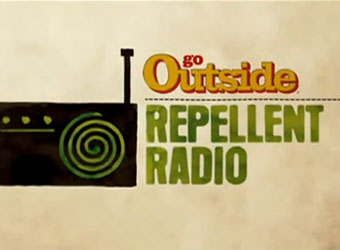 Australia's showing in the Radio Lions at Cannes was down on last year, despite an increased number of entries in the category.
Of 90 radio executions submitted for a prize, only three were successful – Eardrum Australia's 'Bully' spot for Earphone Bully won gold and Leo Burnett Sydney's 'Butterfly' and 'Pig' for Diageo brand Bundaberg Red won a bronze each.
Shortlisted entries from JayGrey and Whybins missed out, leaving Australia with a disappointed showing, down on last year even though 18 more entries were submitted.
The Grand Prix winner – Brazil's Talent Sao Paulo for 'Repellent Radio' for client Go Outside Magazine – was lauded for its innovative use of a radio frequency to repel mosquitoes, shown below.