Seven trends for 2015: The year of interactive experiences GRANT FLANNERY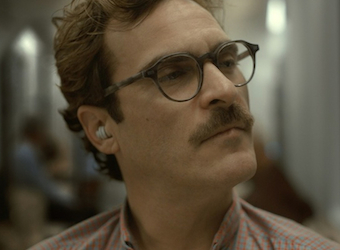 Everything mobile, wearables and story building, is 2015 the year we move into a new level of interactive experiences? Grant Flannery of The White Agency Sydney outlines the key trends he sees for this year.
1. Immersive experiences through story-building
Technology, innovation and a consumer expectation for deeper, more engaging, thrilling and memorable story-building has ignited a new trend set to grow in 2015.
Consumers want more fun, escapism and immersion (not more Facebook posts that say escape, immerse and fun with photos of the ocean and a deck chair).
Technology is now making this a reality; with the socially shared experience a swipe, gesture or voice activation part of the experience. Branded events and pop-up experiences are doing their best to embrace this engagement opportunity.
It's no longer enough to just put beers on the bar and have people roaming around pushing product. Events have enabled consumers to step into a branded world and be immersed through sound, smell, touch, taste and sight. Not just what they see in front of their eyes.
In 2015 story building merging online and offline will flourish. Consumers have an expectation for the unexpected, unusual and an all-encompassing experience they can post on social media. Technology and innovations will make story building spectacular if the brand (and agency) can get it right.
2. Mobile cranks it up
In 2015 every website must be mobile-ready (almost mobile only) because everything has shifted to mobile. Furthermore, we may see a trend of consumers starting to use their mobile as their first internet interface.
Companies spend tons of time and millions of dollars perfecting their ATL messages and media plans supported by a desktop experience not realising that all this work can be undone in the time Chrome takes to load the site on your smartphone (one to three seconds – ouch!).
Everything changes on a tiny screen (well, tiny in relation to your desktop; phablets are massive these days). It's important to not be 'that brand' that simply imports your website to mobile. These businesses we be disregarded immediately with consumers if fonts are tiny and it's hard to navigate.
The other trend to watch out for is mobile pay, expected to ramp up big-time in 2015. With the battle for the backend processing heating up between Apple Pay and everyone else, it isn't just 'mobile first'… maybe it's 'mobile only'.
3. Content creation from you, and you, and you too
2015 is shaping up to be the year when everyday users develop their skills to harness the amazing capabilities of technologies like GoPro and Hyperlapse to develop amazing content.
The ease of use of these tools and the spectacular, high-quality content they can produce will turn the content marketing world on its head. Visual storytelling, the 'secret' of agencies and brands, is now in the hands of everyone.
Agencies and publishers will have to act both as creative director and content consultant to harness the best content from consumers.
And after that we will have to help clients think through how to strategically use these new technologies to increase interest in their brand. The really cool thing about this trend is that consumers have become free advertisers on a smaller scale; they shoot high-quality video, load it onto YouTube and social networks, and advertise product for free. So let's give them a hand and maybe even surprise and delight them every now and then.
4. 'Things' and 'wearables' are so hot right now
There is no question that internet of 'things' is changing our lives. From smart-lighting to smart-cars, consumers are obsessed by controlling everything from their armchairs through being connected to devices and smart phones. Smart watches and fitness devices will increase dramatically this year with the launch of Apple Watch. Let's see how many people start playing with their watches during meetings instead of their phones.
I might write more about this in next year's trends… we can blame Apple for delaying their launch.
5. Data is the coolest person in your organisation
In 2015 we'll see smart agencies and great clients adopting data-driven strategies that move beyond just accessing 'data' to actually integrating data into everyday marketing decisions, product development, briefs and campaign planning.
Two things are coming together: a robust growth in data sources and availability, and the need to turn that data into actionable insights.
The bottom line is, this means that big data and advanced analytics can be used to drive sales growth through more effective marketing and advertising. This is about identifying the right prospects and presenting them with the right offers and prices – at the right time. It's getting personal on a non-creepy level.
6. Biometric marketing: cool, creepy, and increasingly real
With sensors being embedded into everyday surrounding objects or retail stores, and wearable technology growing rapidly (see previous point), the ways in which consumers can experience and interact with daily life is transforming.
Whereas typing, clicking or swiping is natural behavior today, this year we will see new forms of interaction through voice, facial expression, body movement, temperature and gestures.
Apple computers and PCs have used embedded fingerprint sensors for years, and soon will MasterCard, to authenticate identity – much easier than a username and password that can be breached.
Motion-activated sensors are being used by multiple automotive companies on the back of their cars so overloaded drivers can open the trunk with a swipe of the foot. Really handy, but it looks a bit weird when you see someone waving their foot around at the back of their car.
Eye tracking through heads-up displays and 3D hand-gesture recognition in place of traditional buttons is now becoming standard in new cars that will help safety and proving how much of an early adopter you are.
Facial recognition technologies, which identify gender and relative age, have been piloted by overseas for more targeted advertising. The effectiveness of this advertising can also be measured through biometrics, providing previously immeasurable data such as emotional and physical consumer reactions in real-time.
As consumers become more comfortable using their hands, voice, eyes, facial expressions or movements to communicate with technology, biometric marketing will continue to evolve (watch Minority Report or Her – it's cool and creepy all at once).
The possibility to have frictionless engagement with consumers, and to create more personal and responsive experiences, is appealing for both marketers and consumers… well, maybe more for marketers.
7. Material Design
This is only in my article because my great friend Sam Court, our UX director, is obsessed with it.
2015 will see a rise in material design that enhances flat design with a good use of shadows, layering and animation. The modern, clean look is incorporated by Google, which champions it across all its platforms. The use of subtle gradients is key in describing an interface and we can expect to see a whole lot more of it in the coming year.