The two missing links for connecting customer journeys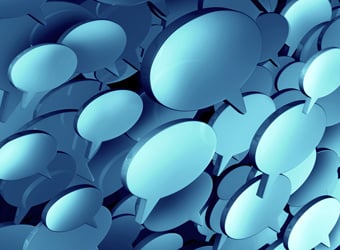 * This article is sponsored by and produced in association with Oracle to promote the Oracle Marketing Cloud white paper 'The Modern Marketer's Guide to Connected Customer Journeys', which can be downloaded free.
The ability to track customer journeys and the integration of multiple channels are the two main gaps separating those brands that can connect customer journeys and those that lack the capability, a survey of marketers has found.
Oracle Marketing Cloud and Marketing Finder recently conducted a survey in the UK exploring how marketers are adapting to this new age of the customer and the challenges they face. The resulting white paper reveals the key issues faced by marketers in this area, as well as best practices and future trends.
Two key barriers to connecting customer journeys were highlighted: the tracking and visibility of customers, and gaining a single customer view by integrating channels and systems.
1. Tracking and visibility
A customer doesn't view their journey with a brand as being anything other than one fluid motion. The business-centric view, however, is one of many touch points with varying integration.
Oracle's survey found the three most common measurements by which the effectiveness of marketing departments is measured are sales, brand awareness and leads. In light of this, the fact that less than half of all marketers could track a customer's journey across multiple channels is a worrying statistic. Without the insight, the white paper cautions, it's almost impossible to optimise marketing spend based on performance.
Unsurprisingly, then, that 39% of respondents indicated they planned to introduce capabilities in this area in the future.
2. Single customer view and systems integration
The related concept of a 'single customer view' plays a vital role, and is reliant on an organisation's data and marketing systems being integrated and 'talking' to each other.
According to the study:
18% of marketers lack any system integration,
22% of marketers are starting this process,
38% are on the way and have some systems integrated, with plans to integrate the rest, and
8% can now say that all they data and marketing systems are well integrated.
The report's authors suggest that true personalisation is almost impossible if an organisation can't 'join the dots' internally, because only retrospective analysis of customer interactions and behaviours can be performed.
Find out more by downloading the white paper, which includes:
Key findings from the survey of marketers conducted by Oracle Marketing Cloud and Marketingfinder.co.uk exploring how marketers are adapting to this new age of the customer and the challenges they face,
the common barriers brands face when trying to connect the customer journey,
why you should be more than email,
why content comes first, and
the way forward: an action plan built for delivering personalised, high quality content via any channel, when the customer wants it.
FEATURED RESOURCE: Oracle Marketing Cloud has made the white paper discussed in this article free for download. You can access 'The Modern Marketer's Guide to Connected Customer Journeys' here »