Shock jock Alan Jones re-signs with 2GB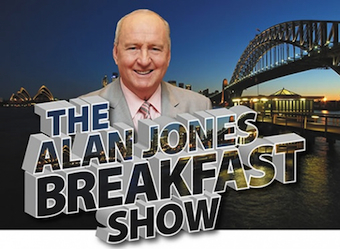 The Macquarie Radio Network has resigned controversial radio commentator, Alan Jones with 2GB for a further two years.
Having sat in the Breakfast Show chair as its outspoken host since 2002, recording 82 consecutive ratings victories, Jones' latest contract will see the recently-turned 72-year-old run the show until June 2015.
MRN Executive Chairman, Russell Tate, explained that the Macquarie Radio Network Board and its shareholders were confident with the decision as "Alan is without doubt the most successful and influential broadcaster in the country" and is "sounding better now than ever" with the potential to go beyond the two years.
"He is fit and is still working as hard as he ever has… this contract gives us the right, if he chooses to continue beyond June 2015, to ensure he does so with 2GB," he says.
The news comes on the back of a successful period for 2GB, with the station recording a 1.5% increase in overall share to 14.7%, positioning the station over 5% ahead of 702 and 9% ahead of 2UE.
Alan Jones improved 1.3 to 17.0% to again take the #1 position decisively hence simplifying the Macquarie Radio Network Board decision.