Six tips that allow any brand to make a connection to a major event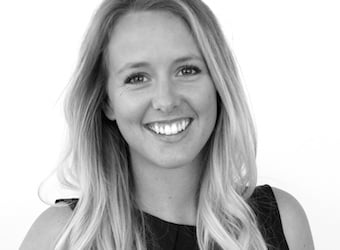 Selling in a large event as an incentive or prize giveaway doesn't need to be a challenge, writes Cilla Peitzsch, who shares six tips for brands to make a connection to a major event.
Think about the last time you bought tickets to see your favourite artist perform.
For argument's sake, let's say it's their first performance in Australia. Before you get to the concert, there's a number of steps you're likely to take.
First, there's research – when and where are they playing? What dates are tickets released, and how much will they be?
Second, you send around the update to your friends asking who wants to come. After finalising numbers you are online 20 minutes before sales open to get the tickets. The next few months are spent counting down to the night's event. Discussions with friends about expectations. The week of the show, you organise transport and where to meet for dinner and drinks beforehand, then depending what night of the week it is, sort out where you will head to afterwards. On the day and night of the concert you are Snapchatting, Facebooking, Instagramming and #hashtagging the crap out of your experience. Next day you head into work and retell the highlights of the night, and continue to do so for weeks to come.
And all this sharing of experience is just on your own accord.
So brands listen up
Concerts and large scale events such as the Olympics, Commonwealth Games, FIFA World Cup and more are already exciting your audience even before they make it to the venue! It puzzles me that some brands miss out on – instead of maximising – these opportunities to utilise the events' existing (global) talkability and engage and dominate target markets.
Large events on a global scale provide relevancy and exclusivity to your customers because of their current and trending nature (they're only around for a limited time).  Nowhere is it more relevant than incentive-based or prize-related marketing activities.
Where brands tend to get caught up or discouraged is the relationship to the event itself – but we would argue that's not what it's about! So what if you're a lipstick brand and you can't think of a connection with soccer for the World Cup? Why not talk about 'Team Colours' or 'Show your true colours' or, if you want to be cheeky, 'Head to Brazil and plant a kiss on Australia's favourite soccer player!'.  You could even do what I did, use my red lipstick as face paint to show my impromptu Colombian support – talk about bandwagon jumping!
The crux of the issue for marketers contemplating the use of a large event for sales incentives or consumer-based prize marketing is this: it's not about the event, the sport or the location itself, but it's the emotion and anticipation of the event where a broad range of potential customers – not just the fans – can get involved. When Australia qualified for the World Cup last year, Australians' interest in the tournament increased dramatically. In my opinion, you would be silly to miss this opportunity – you have patriotism, enthusiasm, novelty and newsworthiness in the palm of your hands – use it!
So if you are planning to make a connection to a major event, and in particular host key customers or get them involved as part of your marketing plan, here are some key tips to consider:
Relevancy. Take a step back and look at how the experience can benefit your audience. What memorable way can you link your brand or business with the event and does it tick all the boxes to achieve your objective?
(Pre) Pre-planning. If you are planning to attend a large-scale event as part of a brand activity, make sure you talk to organisers for their best corporate packages and offers more than six months before the event.  Ideally you want to be engaged with suppliers a year out to get the best seats in the house – so you really can give your customers that exclusive experience. What can you offer your clients that no one else could?
Captains lunches. An idea that has  brought us the most long-lasting results.  To maximise a sporting event experience, host a three to five team 'captain lunch' where you bring in ex-captains for teams who are in the Cup to host your group for the day. The buzz and talkability of this will have them talking for years.
Don't tell them everything. If you have organised a Captains Lunch, or tickets to matches in a World Cup, the reactions are always 100% better if you can keep some things a surprise. Slowly releasing information in the lead up to the event generates hype and prevents participants dropping off.
Use a DMC (Destination Marketing Company). If you are heading to a foreign country that you are unfamiliar with, the use of these companies can be invaluable. These companies know the ins and outs of your destination and will be able to organise and offer you unique and local experiences for your guests that you may not have thought of yourself.
Develop a campaign identity and not just an 'offer'. A great way for brands to own an event is to develop a campaign, creative and content portfolio that keeps your program consistent, current and concise.
Selling in a large event as an incentive or prize giveaway doesn't need to be a challenge. In many ways, it's much easier to tag onto and leverage an internationally recognised event or performance, than spend money creating your own brand event or experience.
Choose your event wisely for your audience.  It's almost guaranteed that it has stirred up excitement in them already. So now that your selected event has done the work of getting their attention – seize the chance to be a part of it!
Some upcoming events that I will definitely be looking to invest in include:
2015 FORMULA 1 ROLEX AUSTRALIAN GRAND PRIX – Melbourne
2015 RUGBY WORLD CUP – United Kingdom
2015 TOUR DE FRANCE – France
2015 ICC Cricket World Cup – Australia 7 New Zealand
Happy planning!
Cilla Peitzsch is senior account manager at Tribe Marketing.