Strong branding is critical for a scalable franchise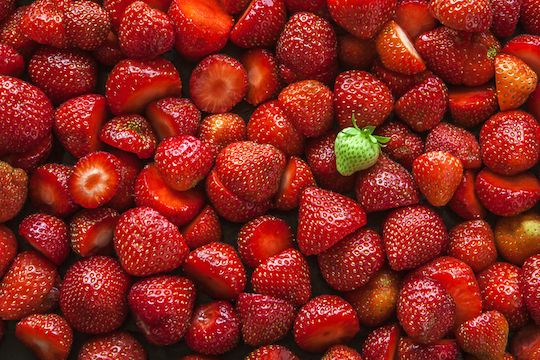 Strong branding is critical for building a scalable franchise model, writes Aaron Smith, founder and CEO of KX Group.
In the franchising world there are two things that are imperative; systemisation and branding. Get these wrong and your days for growth are numbered. With so many different operators (franchisees) working under the same banner with varying expertise, it's imperative that brand guidelines are adhered to so the experience and 'feeling' in one store is similar if not the same as the next. With that said, if everything remains exactly the same from store to store, then mass growth and replication can be achieved with ease with a simple formula of modeling and multiplying.
When it comes to branding, the biggest mistake is thinking that an amazing logo is all you need. A logo, while important, is not a brand. A logo doesn't evoke mood, feeling or attachment. What your customers feel when they walk into your store, visit your website or read your newsletter comes from more than a logo. Similarly the same can be said for what your employees get when they step foot inside your business, start working with you or even think about your company. To hand over their money, customers need to understand and trust in your brand. They need to see and experience a very clear brand proposition in order to 'buy-in' and bring back their business. In franchising or where there are multiple physical locations, this consistency must be upheld across every outlet, in order to project a sense of professionalism and unity.
Brand values
First you need a solid reason as to why your company exists. What are the deep messages that you can get across to consumers to show you are more than just a vehicle to make money? Zambero do it via their 'plate for plate' campaign to help developing countries beat starvation. KX is all about innovation and empowering people to change for the better through the introduction of cutting edge fitness techniques and a focus on customer service. If you start by defining your why, when things get tough it's a fantastic driving force to lean back on.
Target audience
Before the creation on the brand it is imperative that you understand who your target market is and create the brand accordingly. For instance, successful burger franchise, Grill'd, appeals to consumers looking for healthier, quality ingredient burger options, whilst Boost appeals to youth and a vibrant, energetic consumer. By first understanding who your target audience is you are better placed to define the feeling you want to create for your future clientele.
Store fit-out
The fit-out is imperative and the consumer must feel consistency and familiarity whether they walk into a store in Sydney, Perth or Melbourne. Many companies adhere to strict guidelines of layout, furniture and fittings, while others tend to be quite lax about continuity and theme. The advantage of an exact replica is that you can save on time and build costs. Usually the franchisor has existing relationships that can achieve large discounts. Going for a more bespoke feel requires more planning, design work, time and money.
At KX I don't like the exact replica feel, as I believe studios lose their individual characteristics and boutique nature. Our studio designs include 'must haves' whilst at the same time giving the franchisee a little bit of freedom and input to add their own touches (pending HQ approval of course).
Brand voice, messaging and font
Your brand needs to have a personality and voice, this way you will be on the same level as your consumer and can communicate successfully. The persona is also important; do you joke around? Are you playful or cheeky? Or is it about strength or technical capabilities? The brand messaging needs to be on par with the values of the business and what the company believes in, and it's also important to get this across to consumers who should most likely feel the same. Even the font you use for marketing and social media graphics plays a part in how your brand is perceived as a whole.
Tagline or slogan
Taglines should not be a description of your business, but an ideal or belief that creates the brand feeling that you are after. For example, the fast expanding Nutrition Bar uses 'nourishing you'. A brand that needs no introduction, Coca Cola, currently uses, 'Open Happiness'. At KX, we chose, 'Define Yourself' as a symbol of what we want our clients to be thinking when they enter for a class and leave feeling ready to take on the world. These taglines can be very powerful in creating emotion and feeling in your customers, which helps build the overall brand position.
They say consistency may be the key to success, but when it comes to branding being consistent allows you to create a professional, trustworthy product or service which customers and stakeholders want to engage with. Once you have mastered this then you are ready for franchise expansion.