Film yourself on NYE to star in Tourism Australia campaign [UPDATED]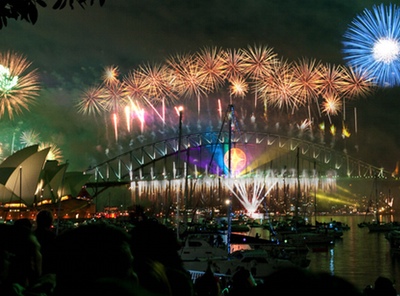 Updated 2 January 2012 to include resulting video
Tourism Australia and the City of Sydney will release a short film made from user-generated video of New Year's Eve experiences as part of a campaign to promote Sydney as a prime destination for tourists to visit in the new year.
The film, to be titled 'Project:12', will be created overnight and released on Tourism Australia's YouTube channel and Facebook and Twitter pages in the early hours of New Year's Day before many other parts of the world reach their own 2012 countdown.
The digital campaign is facilitated via the City of Sydney's NYE iPhone app which allows users to upload 12-second clips of their new year celebrations.
Executive general manager of marketing for Tourism Australia, Nick Baker, tells Marketing the user generated content approach lends itself well to the tourism space and also to the nature of Australians.
"The level of interaction and interest from Australians in the Nothing Like Australia campaign was great with over 41,000 photos uploaded," Bakers says.
"Australians love talking about the country so it [user generated content] is a natural sweet spot for us."
On managing the quality and amount of content received Baker says the team ensures their pre work is done which for this campaign included mapping out the key themes that they're looking for and preparing a story line.
The app only allows people to upload footage in 12 second blocks, which we feel is enough to get a nugget of their new year's story," Baker says.
The campaign aims to capture the shared experience and emotion of welcoming in the new year with friends and family against the backdrop of Sydney's fireworks display.
Tourism Australia is giving away a BridgeClimb gift certificate for the best video clip submitted.
The initiative is part of a Tourism Australia and City of Sydney joint venture to show the world why there's nothing like celebrating New Year's Eve in Sydney, Australia.
UPDATE 2 January 2012:
And here's the resulting video:
If you can't see the video above, please refresh this page.
Homepage image courtesy of Hai Linh Truong, via Flickr