The average Aussie SME spends $31,000 on promotional products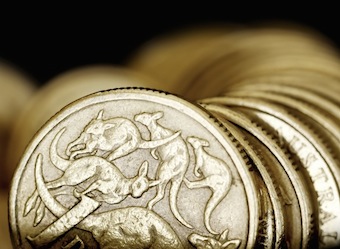 Australian small to medium sized enterprises (SMEs) spend on average $31,000 per year on promotional products, says an industry survey 
A survey of Australasia's marketing community reveals that the average spend by small and medium businesses on promotional products per year is $31,000. It also found that almost 100% of SMEs expect their annual investment in the use of promotional products to stay the same or increase over the next 12 months.
The research investigated the value of promotional products and the role they play in the marketing mix of SMEs. It was conducted by Sweeney Research, and commissioned by the Australasian Promotional Products Association (APPA).
Key findings included:
87% of SME respondents agreed that promotional products help them connect with their consumers,
87% agreed promotional products increase awareness of their brand,
81% agreed promotional products create a way to stand out from
competitors, and
79% of SME respondents highlighted their value for money.
One business polled was Major Motors, a Western Australia seller of Isuzu trucks. The company has been presenting branded packs to the purchasers and drivers of every Isuzu truck sold for the past eight years.
Peter Dewar, sales manager at Major Motors, says promotional products have played an integral part in their business's ability to retain their high number of repeat clients: "Each year we develop a new gift pack with the help of ASB Marketing. This pack comprises branded items that are practical, durable and reliable."
"It's our way of providing 'value add' to loyal customers – loyalty which we don't take for granted. Like many SMEs, we operate in a competitive environment and we want to provide our customers with 'a little love' while also promoting our brand."
This year's gift was a custom-made backpack designed for Major Motors and the needs of its truck-driving clients. Previous years' products have included a cooler bag with a towel, cap, stubby holder, bottle opener key ring and flask.
"Practical, tangible promotional products, together with our own commitment to superior customer service, support our 'client for life' philosophy," says Peter.
"There's nothing more satisfying than seeing our promotional gifts inside trucks looking well-loved and well-used. If we are doing the right thing, our clients will have no reason to look elsewhere for a truck. It's the little things that can make the difference."
APPA CEO William Kestin says the outcomes of the 2014 survey confirm that promotional products are a vital part of their marketing strategy and continue to produce all-important results.
"It's clear from the results of the survey that different market sectors see value in promotional products for different reasons," says Kestin. "A promotional product campaign can deliver impact on almost any marketing budget and this is attractive to budget-conscious SMEs."