The best sales person makes the best sales manager, right?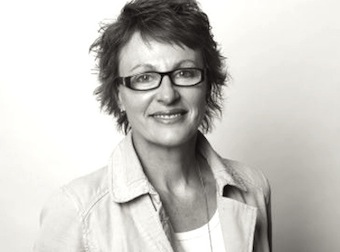 Myth: The best sales person makes the best sales manager.
Fact: Selling and managing are two very different positions with different demands and expectations. Most exceptional sales people do not make great sales managers. On the contrary, they usually make the worst sales managers for the following reasons:
They were not properly educated, trained or coached to be a sales manager and a sales coach, or
they are not personally suited to being a sales manager; their personality, motivations and ambitions do not match the qualities of effective sales managers. They tend to be competitive, personally ambitious, and have difficulty understanding why they are good and therefore struggle to transfer and teach how to be effective, instead telling people to be like them 'do like I do', etc. which is not helpful.
So in the absence of proper sales strategy, sales force blueprints, clear sales processes and no formal sales and sales management education we see too many organisations promote their best sales people to sales management positions with no training, education or formal coaching support. I am not saying great sales people can not become great sales managers, many could but there needs to be a structured approach for them to make this transition, with the right support, coaching and training. Most of the time there isn't any support process, which is why we still see ineffective sales management in many companies these days. Instead, they focus on throwing the training at their salespeople in trying to improve sales performance.
Experience has shown me that sales managers are the most critical when it comes to creating and driving sustainable sales performance change and improvement. Really proficient sales leadership and sales coaching can do wonders to improve the skills, strategies and competencies of average and elite salespeople alike.
In appointing a sales manager there are a few things we need to keep in mind. The best sales managers are leaders and coaches rather than administrators and organisers. They know they can not lead from behind a desk. Effective sales management consists of the following:
Planning: Developing and owning the sales operating plan for the business unit in concert with marketing, service, and all other parts of the business,
People development: Establishing the people resources needed to successfully execute the operating plan by hiring, coaching, developing, measuring and leading the 'right' people, and
Proactive review: Managing revenue and profit by monitoring, controlling and reviewing sales, business, customer and competitor activity. Proactively reviewing the sales plan and consolidating this plan into the business forecast for the organisation.
Sadly, this is not how most sales managers are spending their time. Many are prevented from performing their optimal role. A recent study found that only 37% of the sales manager's day is spent in planning, people development and proactive review. The rest of their time was spent with administration, reporting, reacting and handling customer issues.
So if you want to improve your overall sales results start by looking at your sales management. How well trained are they to be sales managers? Do they know what it takes to be an effective sales manager and sales coach? Does your business allow them to be sales managers in the truest sense or are you tying them up in administration and meetings? Are you training your sales people and your sales leaders?
Whatever answers you get make sure that you and your business place a value on sales management and get the right people in place to take charge of your sales teams. The results will speak for themselves.
Remember everybody lives by selling something.