Digitas picks up top honour in inaugural Facebook Studio Awards
The winners of the inaugural Facebook Studio Awards have been announced, with Digitas and CP&B's 'Small Business Saturday 2011' campaign for American Express being awarded the top 'Blue' award.
2012 winners include campaigns for brands in categories ranging from financial services, publishing, the arts, FMCG, politics and technology.
Picking up gold were campaigns for Dutch women's mag Flair, the KIASMA Museum of Contemporary Art, the Social Democratic Party of Switzerland and Juicy Fruit's 'Serenading Unicorn' campaign.
Australia's Commonwealth Bank scored bronze with its 'Community Seeds' campaign by creative agency Imagination.
The Studio Awards were announced in October last year (see here for background) and aimed to recognise 'authentic connections' that are grounded in social insights.
The judging panel comprised global advertising agency heads such as Y&R global CEO David Sable and Leo Burnett North America chief creative officer Susan Credle, as well as Facebook's director of global creative solutions Mark D'Arcy.
The awards: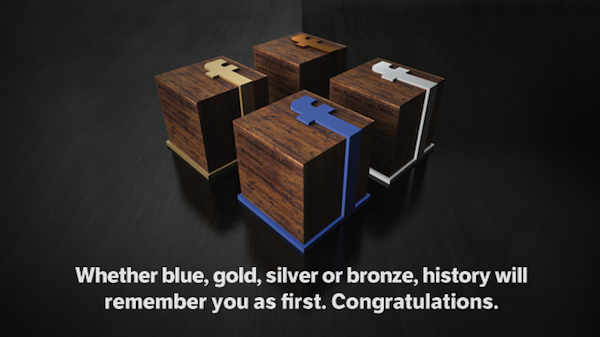 The winning campaign: