The importance of… Digital commerce series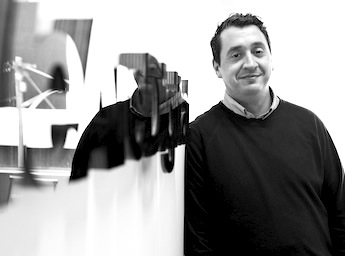 Welcome to the first of a series of articles that over the coming months will highlight the importance and key drivers of digital commerce for your brand and business. We will explore, in depth, various factors that matter to retailers (current and future), emerging trends that are shaping everyday trading and purchasing, and strategies to increase revenue and profitability for online retailers.
As the impact of digital continues to spread with unbelievable velocity, we are witnessing extreme changes in customer behaviours and expectations, from the way they research a product, consider and complete a purchase, or show loyalty to a brand, to the way they communicate all of this to their peers.
Throughout this series, we hope to bring you some insights that will help build your strategy and ultimately give your business some guidance on how best to successfully integrate digital commerce into your future business plan.
To whet your appetite for what we will be covering in our series, here is a snapshot:
The importance of: being omni-channel
Omni-what? Making sure your offering is seamlessly accessible wherever and however your customers want to access your products, services or content. Even if you're not selling online, then how do you make sure you are using digital to give your customers what they want or didn't even realise they wanted? And how can you be using technology in the real world to enhance your offering, particularly if you have a physical presence i.e. bricks and mortar?
The importance of: search in digital commerce
Are search engines driving 70-80% of overall traffic to your site? How do you ensure that your site not only ranks well, but that you're getting the right quality of traffic and customers? With search being the most powerful player in online retail at the moment, we show you the long term benefits and ROI of being a market leader in this ever growing competitive space.
The importance of: social media
Everyone is talking about it, so I guess we need this, right? Where do you start? What does social commerce mean, how do you use it for your business, and can you demonstrate a real ROI?
The importance of: constant content
Just how important is content to your commerce? What is content and should you invest in it?
Understand why it's important to create reliable and useful content for all your channels to ensure you increase engagement and sales online.
The importance of: online trading and conversion optimisation
Do you have a trading and analytics strategy? Do you understand how your customers are behaving while they're on your site? Are you focussing on this, to ensure that these behaviours are inline with your desired outcomes, and are they meeting your business objectives? By analysing and optimising customer behaviour, you can increase the number of leads, sales or actions on your site relative to the amount of traffic. Why are so few Australian retailers investing in this, and why is it so important?
The impact of customer relationship management on customer loyalty
Customer loyalty is one of the biggest challenges in today's market. A smart CRM program will help you build and develop long-term, profitable relationships by understanding your customers, rewarding behaviour (purchasing or positive actions), and targeting offers and incentives to the right people at the right time, based on their profile, behaviour and transactional information.
The importance of: mobile
Businesses are struggling to keep pace with mobile, with only 44% claiming to have a dedicated m-site, yet smartphone penetration in Australia is at 51% and growing (up from 38% the previous year). Tablet penetration is forecast to reach 38% by the end of 2012 in Australia, up from 18% (the fastest adopted technology in history). This uplift in mobile consumption means 25% of Australians are now using their devices in store to help them shop. We will look at why it's so important to have mobile cemented in your strategy.
The importance of: the ultimate checkout
We'll cover why a customised checkout is the best approach and how it can maximise conversion, reduce cart abandonment and ultimately drive sales. When selecting or moving to a new platform, how do you ensure your checkout is optimised for best practice?
So in conclusion, whether you're new to ecommerce, looking to take that first big leap, or you're a seasoned ecommerce retailer wanting to enhance or rebuild your current approach, your digital strategy is a crucial consideration for the future of your business.
We look forward to bringing you some useful insights to assist you on your journey.
Email us at [email protected] if there's a particular topic you would like us to cover in this series.