'The science of wow' – Funlab CEO on experience marketing, novelty and nostalgia
Funlab CEO Michael Schreiber tells Marketing how his brand created one of the top Tinder destinations in Melbourne.
Experience marketing – like product, service and event marketing – has its unique domain and practices in understanding audiences. The key for marketers in this field, says Funlab CEO Michael Schreiber, is creating a seamless experience across the customer journey – from contact to farewell.
Funlab began as Strike Bowling in 2002, expanding into trampoline parks with Sky Zone in 2012, then carnival games with Archie Brothers Cirque Electriq and mini-golf with Holey Moley. The brand hinges on bringing nostalgic childhood concepts back into the lives of adults – otherwise known as, 'adding alcohol'.
Since the opening of its Melbourne location in April of last year, Holey Moley has around 5000 visitors every week, with more than 300,000 rounds played in the last 15 months. Schreiber says experience marketing takes a special mix of nostalgia and novelty, finding the balance between the age of technology and a longing for the familiar.
Marketing caught up with Schreiber for a quick chat about experience marketing, Tinder dates and the science of 'wow'.
Marketing: Why do you think Holey Moley has done so well since its opening?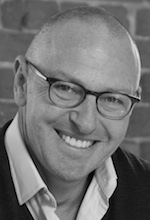 Michael Schreiber: It focuses on something that I see Millennial markets looking for. It's a unique, authentic, fun and nostalgic concept. It's very much about a social experience and a counterpoint to our digital lives – a high-touch over a high tech experience. Also, its a lot of fun – from the gameplay to the social media opportunities and the opportunities play and meet other people.
It is my understanding that we are very popular for Tinder dates, which makes a lot of sense – in 20 minutes you either get bored and say, 'Oh, my dog's sick, I have to go home', or 'Let's play another round and get it on!' The experience really breaks down barriers, people come together and are commenting and laughing, it creates those opportunities to have conversations, meet people and have fun in real life.
Nostalgia seems to be a very important part of the brand across all of Funlab's products, why do you think this resonates so well with your audience?
A lot of what we focus on is timeless entertainment – bowling, mini-golf and amusement games. Adults don't pay these games for the technology, they play them for the fun and the nostalgia. It acts as a counterpoint to a hectic life in a world that is constantly changing – we find that people are actually yearning for some anchors in their social lives.
So mum and dad might bring in the kids and say, 'hey this is what we used to do for fun'. But I see kids in these amusement concepts, like Archie Brothers, and you'd think that with all the technology they have access to now, they'd find these games boring, but on the contrary.
How do you balance the other major theme of Funlab's brand's marketing, novelty, with nostalgia? Are they contradictory?
Novelty comes and goes, but nostalgia hangs around a lot longer. We're careful not to be too much of a novelty, it can be pretty fleeting, but it does play a role in creating fun and excitement. We use novelty in promotions and marketing, but its difficult to really build a brand concept around novelty. Whereas nostalgia is a great platform because it triggers on a much deeper psychological level.
Do you see the nostalgia bubble bursting in the near future, or will there always be a desire for this type of escapism?
So long as it's within reason and we're not trying to go back in time – I think it has a lot of legs. We're not trying to hang on to old things, we're trying to grow new experiences that trigger fond memories. There's this book called Megatrends by John Naisbitt from the '80s which talked about the relationship between technology and tactile experiences. According to the book, the more high-tech we go, the more we yearn for those high-touch experiences.
Do you have any advice for other experience marketers?
At Funlab we talk about the science of 'wow' and creating 'wowing' places and experiences. Firstly, understand what 'wow' is – it's something that really over-delivers on initial assumptions. Do you say, 'wow!' because it's something above what you were expecting? Or is it something completely different?
In order to do that, there needs to be a hell of a lot of detail across all the senses. So create experiences around sight, touch, taste, feel and sound, and combine all of those senses to create an immersive experiences that guides customers on their journey from the first point of contact – which might be outside of a venue, on a website or marketing collateral – through to transaction and all the way to the farewell.
Make sure you are secure on all of the touchpoints. That could go from the temperature to the music to what the furniture looks like etc. The more detail, the better chance you have of making a great experience.
Image copyright: dteurope / 123RF Stock Photo