Tourism Australia and Virgin double marketing partnership to $12m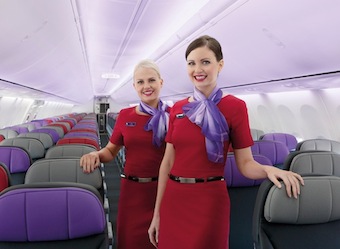 Tourism Australia and Virgin Australia have announced plans to double the value of their current marketing partnership in a bid to further support the growth of Australia's inbound tourism market.
Under the new arrangement, the two parties will increase their current joint commitments from $6 million to $12 million to be spent on a range of joint marketing activities, including the promotion of major sporting and business events, over the next three financial years.
The news comes just weeks after Qantas pulled out of its $50 million partnership with the national tourism body over allegations its boss was involved in a consortium to take over the airline.
The global partnership will focus on key inbound visitor markets to Australia – the United States, New Zealand, the United Kingdom, continental Europe and Asia.
Tourism Australia managing director Andrew McEvoy pointed to a bounce back in US arrivals, up 4% so far this year, as a significant opportunity the pair could leverage.
"Virgin Australia has an international footprint which spans a number of Tourism Australia's key markets, including New Zealand, the United States, Europe and the Middle East," McEvoy says. "When you add to this the airline's extensive domestic network, the benefits of strengthening our partnership are both logical and compelling."
Virgin Australia chief executive officer John Borghetti says, "Both Virgin Australia and Tourism Australia recognise the importance of tourism to Australia's economy and are committed to promoting Australia as a world class destination.
"Thanks to our growing international operations and our recently formed alliances with four of the world's leading airlines Air New Zealand, Delta Air Lines, Etihad Airways and Singapore Airlines, we now have the ability to access international visitors from over 400 cities around the world.
The expanded arrangement will feature marketing on traditional and digital media platforms as well as event and sponsorship activities.
Tourism Australia and Virgin Australia will each contribute $2 million annually, for the next three financial years, equating to $12 million by the end of 2015.
Tourism Australia partners with more than 200 industry partners including airlines, distributors and Australian industry in its key tourism markets.