Trade marks 101: want to get one but don't know how?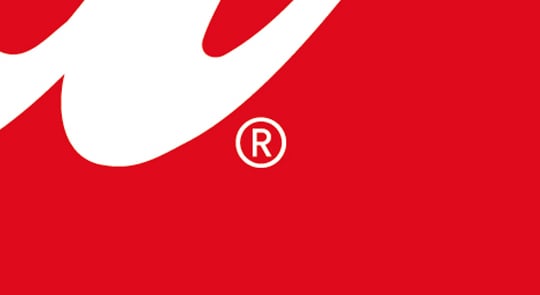 Chris Round and Monica Lillas walk through the process of registering a trade mark to make sure you do it right.
The best-known brands have long recognised the need to protect their valuable intellectual property through trade mark registration. However, no matter how large or small your business, trade mark registration should be an important part of any branding and business strategy and doesn't need to be an overly costly or time-consuming process.
Why register a trade mark?
The main benefit of trade mark registration is that it provides your business with a monopoly right to use the mark for the goods and services it is registered for in that jurisdiction. This means that other traders can't use or register the same or a similar mark for similar products or services.
A registered trade mark also allows the owner of the mark to bring an action for trade mark infringement against other businesses or individuals using the same or a similar mark for the same or similar goods or services.
Once a trade mark is registered it is protected for 10 years Australia-wide and is renewable indefinitely with payment of fees. Further, trade marks are valuable business assets and can be bought and sold together with, or separately from, the business.
It is important to remember that only a registered trade mark provides these valuable intellectual property rights and it is different to the registration of a business name, company name or domain name. Registration of a company name, business name, GST trading name or domain name does not provide any monopoly benefits in Australia. Those rights may assist in proving reputation in an action under the Australian Consumer Law, but they do not provide a true monopoly.
What is your trade mark?
The first thing that you'll need to do is identify what marks your business wants to protect. The trade mark will either be a word mark (for example, the trading name of the business) or a logo that you use or intend to use in the future. In addition to protecting the business trading name, there may also be various product lines or services that you provide under a different name or logo that you may also want to protect.
When choosing a trade mark for the first time, there are two-things you will need to consider. The first is ensuring that the mark that isn't already registered on the Australian Trade Marks Register and owned by another business, as these marks will block your trade mark application from achieving registration (more information about searching for prior registered trade marks can be found in last month's article here). Importantly, it is likely that you will be infringing the registered trade mark and therefore could receive a letter of demand or be the subject of court action seeking an injunction and damages or an account of profits.
The second important consideration is the issue of descriptiveness. IP Australia will not register trade marks that it considers to be descriptive of the goods and services. For example, using the word 'apple' to describe a fruit shop is likely to be viewed as descriptive, as it describes a product that the fruit shop is likely to sell. However, using the word 'apple' in relation to technological products is not seen as descriptive. If you're a new business starting out we recommend choosing a trade mark that does not in any way describe the goods and/or services that you are selling as it's easier to register. It is tempting to choose a descriptive trade mark, however, they are more difficult to register and can be very costly for a start-up business.
What are your goods and services?
Registered trade marks protect nominated goods and services. There are 45 classes of goods and services and you will need to choose which of these classes are most relevant for your business. Within each class, you will then be required to draft a specification, which provides further details of the goods and services claimed.
It is very important to accurately describe the goods and services provided by your business and to also think ahead and include goods and services your business may offer under the trade mark in the near future. IP Australia will charge fees determined by the number of classes of goods and services selected. We highly recommend consulting a lawyer who can recommend the correct classes to file in and draft appropriate specifications to make sure the trade mark achieves full protection for all of the business' current and future activities.
The application process
There are three main stages to the trade mark application process. The first stage is to select your trade mark and relevant classes and to then file the trade mark application. After the mark has been filed, an examiner at IP Australia will review the trade mark application, checking that there are no similar marks on the trade mark register, checking that the trade mark is not "descriptive" and also that the goods and services are accurately classified and described and a number of other matters. If there are any issues the IP examiner will issue a report and let you know.
Assuming no adverse reports are issued, IP Australia will then accept the trade mark application and the trade mark will be published in the Australian Official Journal of Trade Marks. The mark is then open to opposition by other traders within a two-month period. Only a very small percentage of trade marks are opposed. Finally, the mark will be registered if no objections are received.
We recommend filing a trade mark early. The date you file your application is the date from which protection commences and an easy point to establish when your businesses' reputation in the mark began.
Use it or lose it!
Once a trade mark has achieved registration it is important to that your business continues to use the mark. A failure to do so leaves the mark open to removal on the grounds of non-use if it has not been used for a continuous three-year period.
International expansion
In today's global world, businesses also need to consider whether it is also appropriate to seek trade mark protection internationally. The international trade mark registration system allows you to file a single international trade mark application seeking protection in any one or more of the 114 countries that are members to the Madrid Protocol in one easy step on the basis of your domestic trade mark application or registration.
Stay tuned for our next article which will cover the international trade mark registration process in further detail.
_
Chris Round is a partner in the intellectual property group at K&L Gates. He has assisted thousands of clients to register their trade marks and ensure their intellectual property is protected. For more information contact Chris Round on (03) 9640 4364 or at [email protected].
Monica Lillas is an intellectual property lawyer at K&L Gates. 
_
NOTE: This article is for informational purposes and does not contain or convey legal advice. The information herein should not be used or relied upon in regard to any particular facts or circumstances without first consulting a lawyer.