TV viewing: multi-platform devices aid, niche content dictates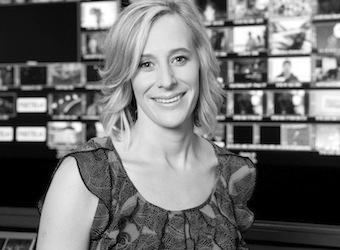 There has been a lot of discussion about audiences becoming increasingly adept at using multiple platform devices to consume TV content. In a market where 78% of households have internet access, 56% have smartphones, 22% own tablets and 18% have internet-connected TVs, the engagement with iPads, tablets and next-gen phones isn't surprising.
What is interesting is that contrary to early premonitions, recent reports are confirming what subscription TV has been forecasting from a while: multiple screens will enhance audience engagement with TV and viewing on multi-screens will not divest audiences from viewing on the main TV screen. When it comes to entertainment, we must remember that technology is a means to an end and not the result in itself. As evidenced by consumer behaviour, people are seeking out content that engages and entertains. Advances in mobile technology and new entertainment ecosystems in our homes are working in favour of the TV industry, as it provides people access to content when and how they want it. And why wouldn't consumers want more with HD programming, multi-screen and multi-platform interactive content, time-shifted viewing, PVRs and Smart TV technology? The premise of consumer engagement has and always will be quality and relevant content that entertains.
According to a recent ASTRA survey (conducted by AUSPOLL), people viewing TV programs on iPads and tablets, has increased to 33%, from 15% last year, while TV viewership at home dominates the main screen (93%, OzTAM). One of the main reasons for this increase is that multichannel television is built on variety and a depth of niche programming, offering choice for targeted audiences and providing content they love.
As audiences actively engage with TV content via social media and multiple devices, their choices will become increasingly niche. Social media is shaping the kind of content we view and platforms such as Pinterest, blogs and Facebook are harnessing these differences and niche audiences by creating local communities. Why should TV be any different? Content will become increasingly fragmented to reflect consumer tastes and interests. This is in turn creating a snow ball effect on marketing, creative and talent communities.
It may be sport, movies, documentaries, children's or cultural programming, but what is universal is the viewer's passion. It is in response to this passion that subscription TV offers the best TV content available, from around the world and here at home. The subscription TV industry invested $667 million last financial year in the production of original Australian content such as Tim Winton's Cloudstreet, Grand Designs Australia, Camp Orange, Kings Cross ER, Killing Time and Australia's Great Flood – an increase of 13% – confirming that Australians' appetite for good quality TV hasn't waned.
But, good content that resonates with audiences can only come from knowing what consumers want and following their attitudes and behaviours. As ASTRA 2013 Conference speaker Colleen Fahey Rush, executive vice president and chief research officer at Viacom Media Networks, recently said: "The future will bring even more appetite to personalise and expand the relationship fans have with their favourite shows. And we'll keep listening to them to build those relationships. That's where it all starts – by knowing our audiences inside and out – kids, guys, millennials, adultsters, boomers, moms. Our consumer insights drive everything we do – the programs we make, the tone we take and the experiences we create."
Petra Buchanan and ASTRA will be holding the ASTRA 2013 Conference next week, taking place on 14 March at the Sydney Convention & Exhibition Centre and, under the theme of 'Enhanced Entertainment', will draw together international speakers and local experts to cover a thought provoking range of topics.
Did you know: in each issue of the print edition, Marketing includes the very best opinion articles curated from our huge industry blogging community, as well as exclusive columnists writing on the topics that matter? Becoming a subscriber is only AU$45 for a whole year, delivered straight to your door. Find out more »