As Uber faces #DeleteUber backlash, Lyft wins fans on the left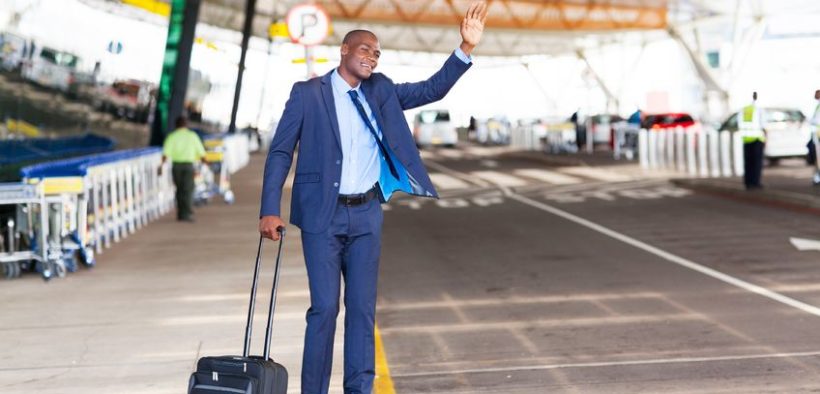 Uber's decision to continue to drive passengers to and from JFK airport despite an anti-Trump strike by the city's cab drivers has prompted the #DeleteUber social media campaign.
The NY Taxi Workers Alliance held a one-hour stoppage of services to JFK airport in protest to Donald Trump's executive order banning citizens of seven majority Muslim countries from entering the US for 90 days.
In response, Uber tweeted that surge pricing had been turned off at the airport. It was not long before disappointed users flocked to social media with screenshots of themselves deleting their accounts. Many are calling Uber strike-breakers and supporters of Trump's order.
The rideshare app was basically built off bad publicity – with derision and protest from taxi drivers in cities all over the world as threatening their livelihoods merely pushing more people to start using it, but this is publicity of a different kind and may have different effects.
In response to the criticism, Uber's New York account tweeted that its "last tweet not meant to break strike."
Uber CEO Travis Kalanick – now a member of Trump's Strategic and Policy forum, issued a statement saying he was not in support of the ban, and has tweeted that it is not what Uber stands for, that it effects many Uber employees, and that he plans to use his position in the forum to "stand up for what's right."
1/The travel ban is against everything @Uber stands for. 1000's of drivers affected – https://t.co/1YXQ5XRnGU

— travis kalanick (@travisk) January 29, 2017
2/ Any driver who can't work because of the ban will be compensated for lost earnings. We have set up $3mm legal defense fund as well.

— travis kalanick (@travisk) January 29, 2017
3/ I'm going to use my position on Pres economic council to stand up for what's right – https://t.co/L6U9LOv3IX

— travis kalanick (@travisk) January 29, 2017
The #DeleteUber movement, however, continues. Uber has been moved from a brand to "consider boycotting" to a "brand to boycott" on the famous #grabyourwallet list.
In response, competitor rideshare app Lyft has been quick to criticise Trump's ban, and has also pledged to donate US$1 million to the American Civil Liberties Union (ACLU) "to defend (the) Constitution."
Many ex-Uber users are adding that they're switching to Lyft when #deleteUber posting, though this is garnering criticism too given that while it may be in support of a larger movement, it in no way supports the striking taxi drivers.
---
Related: The history of boycotting and emotion versus fact in brand politics »
---
While the #deleteUber movement is in no doubt harmful to the brand, it remains to be seen whether the issue which centres around one city will spread further than Twitter and brings true damage to Uber.
In Australia, boycotting Uber is trickier, as fewer alternatives exist for so-called 'ridesharing'. Uber's main rival here is Australian start-up GoCatch, which recently collaborated with Pepsi Max on a campaign to take Sydneysiders for a ride in a kombi van.
–
Image copyright: michaeljung / 123RF Stock Photo