Mercedes-Benz enlists Coen brothers for 2017 Super Bowl ad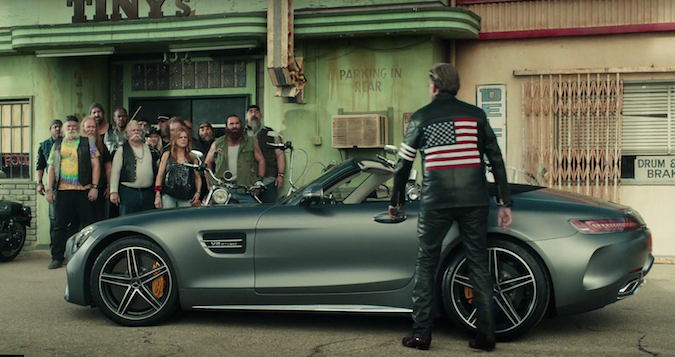 The Coen brothers have directed their first Super Bowl ad, a 30-second tribute to the movie Easy Rider for Mercedes Benz.
Mercedes-Benz' 2017 Super Bowl commercial is directed by the Coen brothers and establishes Mercedes-AMG as its own brand.
The ad is a tribute to the 1969 film Easy Rider, complete with Steppenwolf's 'Born to be Wild' as a backing track and a cameo appearance from the film's star, Peter Fonda.
"We are now switching from AMG as a proof point for Mercedes-Benz performance to AMG as its own brand," says Drew Alaven, vice president of marketing for Mercedes-Benz USA.
"It's still part of the Mercedes-Benz family – it's called Mercedes-AMG – and what we're really beginning to do is put the AMG piece of it front and centre," he says.
The 30-second ad will debut during the fourth quarter of Super Bowl LI, which is being played between The Atlanta Falcons and New England Patriots on Monday 6 February.
Here's a 60–second extended version.

30-second ads for this year's Super Bowl are reportedly costing at least $5 million.
It's a big day on the advertising calendar, brands confirmed to have ads this year include Australian winemaker Yellow Tail, Snickers, Intel, Kia and Skittles (below).

–
As always, last year's Super Bowl commercials featured celebrities, Hollywood actors and high budgets, and there's no reason to think this year's will be any different. Check out the biggest 2016 Super Bowl commercials all in the one place here »
–