Vietnamese women the exception to otherwise 'prudent' Asian shoppers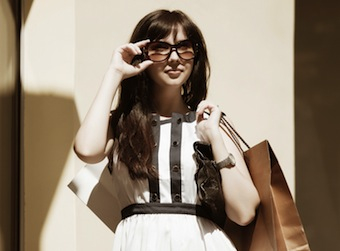 Vietnamese women have been found to be the exception in the otherwise 'prudent' Asian shopping market, a new survey has found.
Japanese analysis agency, Hakuhodo, conducted the 'Global Habit Survey' and examined the shopping perceptions and lifestyles of south-east Asian women aged 20 to 34 in the six south-east Asian cities of Jakarta, Metro Manila, Ho Chi Minh City, Bangkok, Kuala Lumpur and Singapore.
The survey found that this group tended to compare prices before buying and to make planned purchases except for the women surveyed in Ho Chi Minh City. More than half of women in the Vietnamese city were also found to favour luxury brands and preferred design over function.
Family was the most important for women in five of the cities, especially metro Manila and Jakarta, where more of this group was likely to be married. The exception was Bangkok where generosity and warmth were most valued.
They found their respondents to be discerning in their purchasing, considering product quality in relation to price as the most important parameter.
As well as high expectations as regards quality of service and product, Vietnamese women were looking for exclusivity and uniqueness. European brands dominated across the fashion, watch and auto sectors, as these consumers were prepared to pay a premium for the heritage of the brand, and for the quality and craftsmanship of the product.