Vinomofo unveils Homeless Grapes Project shiraz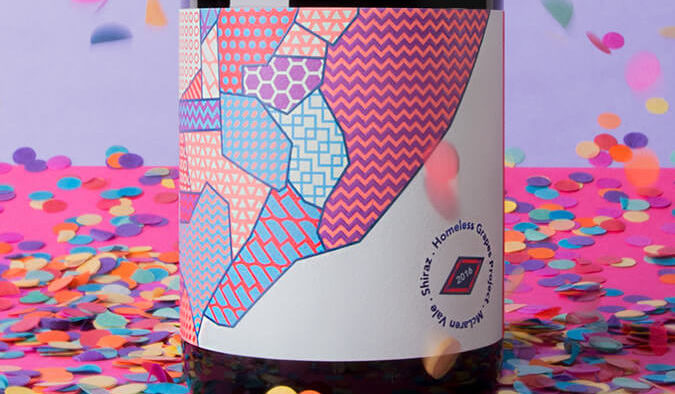 Vinomofo has unveiled its Homeless Grapes Project McLaren Vale shiraz to raise funds to support Australia's homeless people.
Vinomofo has developed a limited edition wine in partnership with Hutt Street, and 100% of the proceeds will go directly to supporting Australia's homeless people.
The 2016 McLaren Vale Shiraz has been made by renowned winemaker Charlie Seppelt from Hickinbotham Wines, with grapes donated by Chalk Hill Wines.
"Every single aspect of the project has been donated. From the grapes, picking and winemaking through to the bottles, labels and distribution," says a release.
This year's vintage marks the second for the Homeless Grapes Project, with more than $40,000 donated to The Hutt Street Centre, a homeless centre in Adelaide, last year. The vintage sold out in days.
"Our aim has always been to do some good through connecting people with wine, whether it's making wine for an amazing project like this, lending a hand to those in need or donating through our Wine for Good project," says Andrew Eikmeier, Vinomofo CEO.
The Hutt Street Centre's development and partnerships manager Michael Francis says last year's funding was absolutely crucial to continue the work the centre does, especially as Adelaide has "more than 100 people entering into homelessness each month."
The Homeless Grape Project Shiraz goes on sale on 7 April.
Vinomofo has had a number of achievements in the past year. In October 2016, it launched its first ever mass-media brand advertising campaign, one month after bringing its media buying in-house and announcing plans for global expansion.
For a deeper understanding of the brand and its culture, story and aims, check out our Vinomofo brand feature from our recent mag 'How Vinomofo got its mojo'.
Vinomofo appeared in 'The Plucky Few', Rob Grant's feature on his top 10 most disruptive challenger brands in Australia and New Zealand.