What David Ogilvy can teach you about your website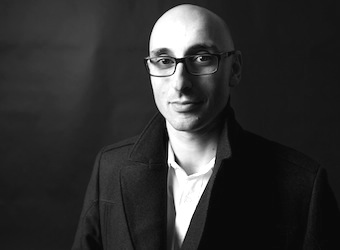 My father is in his 80s and he's on Facebook. What's more, he's one of the most active Facebook users I know. He 'likes' updates, posts comments and shares opinions on other sites using Facebook comments like a digital native. The interesting part here is that there aren't many other sites on the internet that he can use. So what is the key to Facebook's success and how can more web marketers use its insights to make their sites accessible to all levels of internet expertise?
When you first think of websites that are easy to use, Facebook might not top your list. Yet here is a guy in his mid 80s bobbing and weaving confidently through the world of Facebook. By deploying four simple principles, Zuckerberg's site has made my dad into an online pro.
The first principle that Facebook has successfully applied is to make its navigation intuitive. Everything on Facebook from the status update, to the 'like' button, to viewing images, is intuitive – it does what you want without your having to think about it.
The next principle is to maximise contrast. Everything on Facebook is easy to see and easy to read. You know where the links lead. You can read the status updates clearly. And nothing is too small to see.
The third principle is to create clearly delineated focal points. A focal point is the part of the page where your eyes are focusing. Did you know that your eyes can only focus on a small section of the page at any one time? That's what all the eye-tracking studies are about. Regardless what you're doing on Facebook, the actions you want to take are easy to find and intuitive to perform (unless you're trying to change the privacy settings! Facebook hides the things it doesn't want you to do in the most counterintuitive places). But in the main, Facebook's layout is designed so that the most important information – such as the latest updates, who's online, etc – are easy to consume within any one focal point. That makes it super easy for its users to consume information. And the more they consume, the more Facebook makes in advertising. Simple.
Finally, the fourth principle is perhaps the most important: testing. Facebook continually tests the various elements of its layout to improve user engagement. Testing is a technique that marketers pay lip-service to but generally under-leverage, though it is a powerful way to give yourself an edge.
Interestingly, these principles are very much like those described by Mad Men-era advertising legend David Ogilvy in Ogilvy on Advertising. The principles Facebook is employing to help my father navigate his way online are the same principles David Ogilvy used to sell him his first car.
So how can you put these principles into action?
Don't make your visitor work hard to find what they're looking for. When a prospect lands on your website, what are they there for? What do they want to see? Whatever it is, give it to them. And give it to them fast. The first step in the process is to have a headline that tells them exactly what your website is about and why they should stay and keep reading. If I see another website that says 'Welcome to my website' I think I'll shoot myself.
Don't make it hard for visitors to get in touch with you. You've attracted a prospect to your site. You've convinced them to stay on your site to consume your content. They've visited a web page and scrolled to the bottom of the page. They're now ready to take action. But what do they do next? Don't make them scroll to the top of the page to find the Contact Us page. Or search through the footer links to find it. Seriously. Just add a call-to-action that tells them what to do next. Something like 'Click here to get in touch'. Make it intuitive for your visitor to take action on your site.
Also, make your site easy to read. That means ensuring the text on your site is dark enough to be clear and not too small that I need a magnifying glass to read it (because I won't). And please don't put white type on a dark background. The studies are out (and have been for a while) and they show that white text on a dark background reduces readability by 26%. That's an obstacle to conversion you don't need.
Finally, test. Test everything. Test your headlines. Test your calls to action. Test the words on your page. Test your images. Whatever information you have on your website has been placed there based on assumptions. And many of those assumptions are probably wrong (or at least not as good as they could be). Back when David Ogilvy was just a copy boy, there was a thing called A/B testing. It's also referred to as split-testing. It's a measurement technique employed by magazine and newspaper advertisers in the early 1900s. They would use a split-run during the printing process with half of the publications running one ad and the other half running the other ad, with each ad using a different coupon so they could 'track' the ad that produced the greatest number of orders.
Well, the internet has taken split-testing to an entirely new level. Marketers can now split-test pretty much any part of their online marketing strategy to figure out which position, headline, ad version, web page, banner, email or whatever else will produce the greatest response. When one works well, keep that version and introduce a new variable. Then test again. Always try to beat the latest 'winner'. If you're new to split-testing, you might want to try out a tool like Optimizely, which really makes the process of split-testing easy.
And in a neat little improvement loop, your split-testing can feed right back into your intuitive design. Use it to find out where your visitors are getting stuck. Are they clicking somewhere on your page that isn't a link? Are they confused at certain points? Do they favour a particular section of your site? And if so, are you positioning that section in the right place? All of these questions can be answered by using an eye-tracking service called CrazyEgg, which tracks where your visitors are clicking and how far down the page they're scrolling. Just insert some code and then check back in a few weeks to find out how you're visitors are interacting with your site. Fix the issues you find (they'll be pretty obvious).
These days we call the activities I've described 'conversion rate optimisation' though David Ogilvy might be more comfortable if we just kept calling it 'improving response rates'.