What would Don Draper look like today?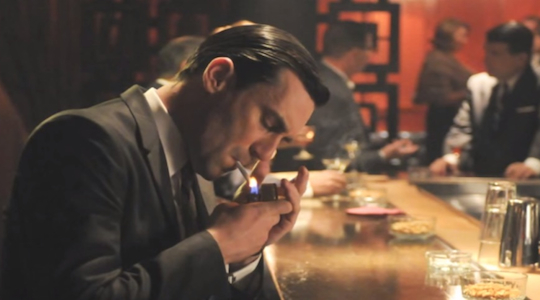 Aden Forrest, managing director of APAC at Marketo, muses on how the advertising world has changed since Don Draper's Mad Men days.
In the early episodes of TV's Mad Men, Don Draper was a highly paid advertising executive with an uncanny ability to turn consumer insights into powerful ideas that won over clients, time and time again. Emotion was always at the heart of what he sold: how Kodak's slide carousel was 'a time machine', for example, reconnecting people with early memories that helped mould their lives.
It's easy to love the Draper way of thinking. Its simplicity is clever and we can imagine how it would target the feelings of a 60s audience, when television advertising was a relatively new phenomenon. As his reward, Draper would get his production team to follow through while he took a nap, drank Scotch or stepped out of the office to cheat on his wife.
Draper would struggle in today's advertising world, though. He'd find consumers far too cynical to allow advertisers to push our buttons the way they once did. We're more likely to believe our friends than respond to claims from a television commercial, however polished the production. And one concept needs to be stretched across multiple media, with regular contact with buyers throughout the decision making process. In short, there's no time for a Brandy and bordellos, because there's too much to be done in the office.
The shift from traditional
PWC's recent Australian Entertainment & Media Outlook 2014-2018 highlighted how marketers are shifting their spend away from traditional Draper-style advertising. Many are now spending as much as a third of their marketing budget on 'owned channels', such as blogs, social media and mobile sites. If Kodak's carousel was a new idea today, there would be blogs showing how it worked, competitions for consumers to submit their best memories, thought leadership pieces on how the slide carousel will see an end to the printed photograph – you get the idea.
Of course, the paid media of Draper's day remains important. Global spend is expected to top $540 billion this year, with television, radio, cinema and outdoor still on the rise. It's likely that, for some time to come, the big creative idea will continue to drive successful campaigns, which heighten awareness through mainstream media, including online. Smart advertisers will then find ways to ensure a seamless extension of the campaign into their owned channels.
To an extent, the use of social and owned channels has grown independently of mainstream media. In many companies it's been seen as a separate and unique skill. Many ad agencies have shied away from getting involved, perhaps because it seems too hard, or maybe, for those still rewarded the old way, they fear it'll cut into media commissions.
The next few years will see agencies and clients successfully merging their bought and owned media channels, helping to earn greater exposure for their brands and higher engagement with their audience. Marketing automation systems and advertising platforms, which have evolved independently, will begin to merge, offering the ability to track the source of business from the point of origin, garnering a clear understanding of the role content plays during the entire sales cycle.
Today's Mad Men
So, what would Mad Men look like if Don Draper kicked off in a marketing agency in 2015? Obviously, he wouldn't be drinking. His inspiration would come as much from data as it does from his own observations of the world, and he'd have a plan on how any initial concept would grow, accepting that engagement with consumers could take a campaign in a whole new direction. By the end of the first series his team would be booking mainstream media in shorter bursts, to respond to the emerging conservation with his audience.
Sadly, it might not make great television. There would be lots of spreadsheets, detailed planning and an immense amount of tweeting. But every episode would see the brilliant campaign idea that sets social media alight. When people ask, 'How do you go viral?', the answer would be, 'Well, you have to be Don Draper'. And the backup team who work hard on the detail to drive that mainstream traffic through all available channels.
What would Draper think of marketing these days? I think he'd like the idea that messages often have to be kept to 140 characters. That keeps the message simple.