When we can't help: why I dumped a client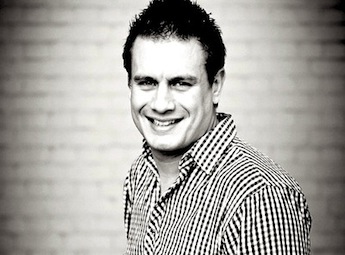 It's not very often we walk away from a client, unable to render any assistance to them and their marketing strategy, but a month or so ago I sent the reluctant email to a director saying we were withdrawing from helping them as we felt we couldn't add any value to their business.
There were a few reasons why this was so. One of the core ones was the language used in our meetings with their senior management team. Every time we addressed one of the core functions of their marketing strategy, we found they were pushing back with statements that led me to believe they thought their business was a unique test case, and that the laws of the Universe didn't apply to them. I've included some examples (slightly paraphrased) and my comments around them.
"Our marketing strategy is different to everyone else's"
That was the start of the slide, the belief that their business was intrinsically different to everyone else. When we were looking at core brand messages, target markets, objectives and so on, they believed that basic marketing strategy rules should be ignored and that marketing 101 should be rewritten for their business.
"Our target market is everyone"
This is a statement I've heard a lot in my time and they followed it up by saying that everyone could use the product from eight to 80, male to female, all socio-demographics. Great. That's what we want, but I countered with the 'Who does the credit card belong to that will be paying for the product?' That slowed them down a little. I then followed up with 'Who is more likely to buy it?' This finally got them thinking about compartmentalising their target markets a bit more and understanding the psychographics behind them.
"Our target market is where the investors are"
This was perhaps their biggest downfall – that they were building a product to satisfy an investor. Or at least they were manipulating an existing product in order to generate interest from a particular source of investment, and not creating a product that the end user will love. If they'd thought of the end user first, and not the investor, this might have opened up a bigger pool of potential investors when they could show how many people loved what they did.
The reality was that their focus became 100% about raising money, and 1% about the product. A marketing strategy based on this will always fail.
"The .com isn't important"
They didn't have the .com or the .net to their product and as a web-based service, they wanted to sell throughout the world. Sure, it's a minor part of the marketing strategy but it's an important one. Other domain names simply don't work as well in terms of recall and brand weight. Who is going to type in a .info web address?
"That customer wasn't interested in our product two years ago"
The client had abandoned all hope for local markets and partners because they hadn't shown interest two years ago. Of course, they failed to accept that the reason no one showed interest was because they didn't actually have a product, a route to market or any sort of reasons the consumer would themselves be interested. They were trying to sell a car by standing in front of the consumer and just describing it to them.
This language wasn't the only issue. Lack of focus, internal malaise and staff with competing agendas all led us to believe quite swiftly that we were wasting our time. I actually believe that I could have fixed this within the whole business, but that isn't my own core service offering and, like an alcoholic, a company needs to want to change first before someone can change it.
Probably the most telling sign for me was that when I communicated to them that we couldn't add any more value, they didn't reply. They saw that our structured approach wasn't going to work for them and saw that the relationship wasn't going to work. I accept that. The bigger sign was the lack of courtesy of a reply.
Did you know: in each issue of the print edition, Marketing includes the very best opinion articles curated from our huge industry blogging community, as well as exclusive columnists writing on the topics that matter? Becoming a subscriber is only AU$45 for a whole year, delivered straight to your door. Find out more »