Why are marketing budgets going digital?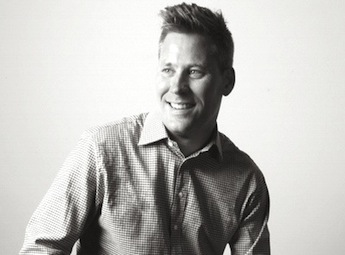 The way marketing budgets are being spent has changed a lot recently. Recent issues of marketing and advertising trade magazines are consistently highlighting that the advertising industry is in the midst of major disruption. The thematic trend in these types articles are backed up by an Econsultancy report which shows that 71% of businesses world-wide are planning on increasing their spend on digital marketing this year.
So what's going on? Why is the marketing industry increasingly going digital?
The article 'Marketing is dead' published on the Harvard Business Review website in August last year provides some insight. It cites research showing that 73% of CEOs think that "CMOs lack business credibility and the ability to generate sufficient business growth" and 77% of the same CEOs have "had it with all the talk about brand equity that can't be linked to actual firm equity or any other recognised financial metric." These damning statistics suggest that in the current post-GFC world the traditional 'soft' metrics so often used to justify marketing spend are failing to deliver. Business leaders want each dollar spent on marketing to be linked back to sales figures. Business leaders are attracted to digital marketing, and social media as these channels excel in these areas. Every activity can be measured, in real time, down to a single click.
Another, far more important factor is that the consumer is driving real change in the market, forcing brands to interact in new ways. Social media and the consumption of content through digital channels have now reached near ubiquity. While this will not spell the end of TV, radio and newspapers, digital is capturing an increasingly larger proportion of market share. Furthermore today's consumer is sophisticated. When she wants something, she wants it personalised, and she wants it right away. Only the online environment can meet these kinds of demands.
The final part of the puzzle is that businesses simply do not have the skills required to keep up with the pace of change and are looking to invest. A 2012 IBM study, 'Fast track to the future, The 2012 IBM Tech Trends Report', found that across the four technology areas it explored – mobile, business analytics, cloud and social business – only one in ten organisations had all the skills it needed. Within each area, roughly one-quarter reported major skill gaps and 60% or more reported moderate to major shortfalls. An integrated approach digital marketing would address all of these areas so it makes sense to invest wisely.
With all of this budget upheaval the one thing that can be guaranteed is that the marketing industry is going through a major disruption. When it emerges from this phase it will permanently altered – and this is a really big deal. As the famous management author Peter Drucker said, "Business has only two basic functions: marketing and innovation."
Did you know: in each issue of the print edition, Marketing includes the very best opinion articles curated from our huge industry blogging community, as well as exclusive columnists writing on the topics that matter? Becoming a subscriber is only AU$45 for a whole year, delivered straight to your door. Find out more »