Will 2015 bring the boost needed for programmatic in Asia Pacific?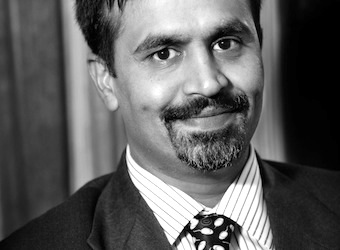 The MMA's Rohit Dadwal writes that, as programmatic will be big in Asia Pacific in 2015, we should be mindful not to make the same mistakes as other regions.
Investment in programmatic buying is pouring in from all sides, with brand marketers, agencies, publishers, and technology providers all trying to make sense of the process of trading ad inventory in an automated fashion.
Over the last two years, advertising agencies, especially, have been busy making strategic plays in the programmatic space, in an attempt to carve a niche for themselves. Most recently, WPP launched a second trading desk (in addition to Xaxis) in the hopes of being able to capture more of the programmatic market. Industry watchers all predict, though maybe in varying degrees, that 2015 will be a big year for programmatic buying. In a recent study, Magna Global forecast that programmatic ad buying will reach $33 billion globally by 2017 – over 200% growth from 2014.
The 'pros' column for programmatic buying certainly runs long. Using an automated, pre-determined algorithm makes buying and selling ad inventory easier, more transparent, highly targeted and increasingly cost effective. However, Asia-Pacific presents a conundrum for those giving programmatic buying a try and a vast number of marketers are yet to fully grasp what programmatic buying could mean for them.
Data, the cornerstone of an effective programmatic strategy, is somewhat lacking for the region's many diverse markets. There's also a gap in skills relevant to the space – people who understand programmatic and are willing to take on the challenge of introducing new technology and processes to their clients are hard to find.
These challenges don't mean that here, in Asia-Pacific, we can afford to sit tight and ignore programmatic.
I do believe that programmatic is here to stay. It is probably one of the most disruptive changes in advertising since the mobile revolution began. I think that for programmatic to really take-off in Asia-Pacific, we need to look at developing a long-term strategy for this approach and integrating it within existing media buying processes.
In Asia Pacific, an understanding of the programmatic value chain or ecosystem is definitely still missing. The industry needs to do a better job of simplifying the technology and making it available to marketers across platforms and devices. We also need to fully embrace programmatic and take more risks with it. Yes, programmatic is daunting. This is especially true because it is challenging the role of traditional media planners in agencies. However, we need to put our fears aside and start focusing on the value and efficiencies that the technology brings. Programmatic will continue to open up opportunities for planners to infuse creativity and innovation into client campaigns, and not negate the need for human intelligence and input.
In Asia Pacific, we should also be particularly mindful not to make the same mistakes that were made when the now-mature programmatic markets were trying to come to grips with the technology. This includes continuing to ensure complete transparency on transactions, developing rigorous measurement tools, and keeping brand safety high on the agenda.
Programmatic buying, both for display and mobile, will definitely continue to be a hot-topic on everyone's lips. I, for one, am looking forward to seeing how the industry will come together to build a better understanding for programmatic buying, develop competencies amongst their staff, and troubleshoot problems along the way. Here's to a programmatic 2015!