Is Cards Against Humanity's Super Bowl stunt brilliant or just a spud?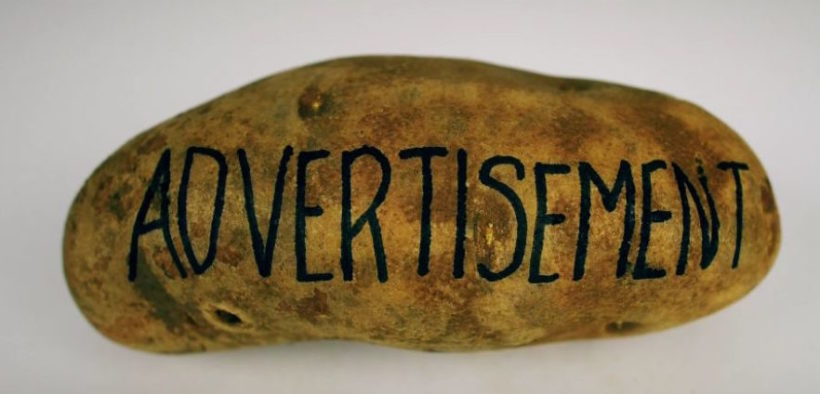 The Super Bowl ad aired by Cards Against Humanity featured a potato and nothing else.
The Super Bowl ad for card game brand Cards Against Humanity was a 30-second video of a potato with 'advertisement' written on it.

It makes no mention of the brand – or anything else at all – whatsoever. During the broadcast, it caused confusion among viewers, who took to social to share in the bewilderment.
On the same day as the broadcast, the brand issued a lengthy statement titled 'Why Our Super Bowl Ad Failed,' listing a number of reasons the ad was unsuccessful, including:
"We wasted time on establishment thinking": six months time to be exact, with an ad agency who were "burdened by conventional thinking", leading Cards Against Humanity to fire the agency with only 48 hours until the broadcast.
"Overconfidence in the model. After firing the agency, we conducted extensive market research which demonstrated that the American consumer loves potatoes."
"Bad Luck… we assumed that potatoes would feature more prominently in this year's Super Bowl, however, no players were shown eating a potato, and potatoes were not mentioned at all."
Other problems include "our ad failed to connect with young people" and "we forgot to mention our product."
The list goes on, with the main problem being "sports fans ultimately had trouble making the leap from 'Super Bowl' to 'potato' to 'Cards Against Humanity'."
The Super Bowl was watched by 114.4 million people. The price-tag for a 30-second spot this year was reportedly $5 million.
The ad continues to engage social media users and has had over 200,000 views on Youtube. While initially causing confusion, now that the connection has been made to the card game, it's being hailed as a pretty clever move.
We bought a Super Bowl ad this year. Unfortunately it completely tanked. Our thoughts: https://t.co/dchsCB7FPD

— CardsAgainstHumanity (@CAH) February 6, 2017

The game probably could not have done a better job of using comedy to engage with consumers – certainly not by using any of its subject matter, the majority of which would not make it past the censors.
While it's a great post-modern publicity stunt to drive consumers online to engage with the brand, it remains to be seen whether it'll lead to an increase in sales of the game.