Yahoo!7 releases search trend data for 2011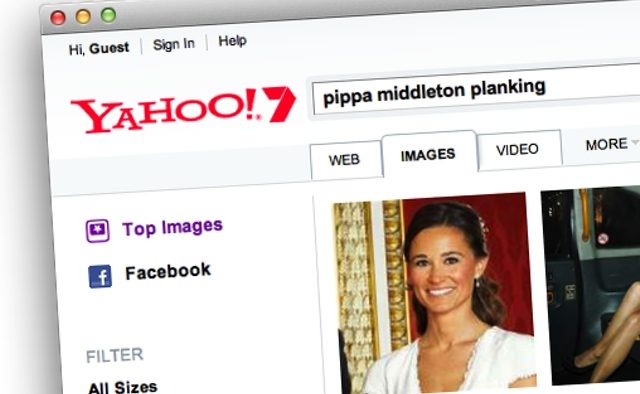 Search trend data for 2011 released today by Yahoo!7 reveals the most sought topics by Australians during the past year.
This year Pippa Middleton and the planking craze stood out as highlights of what enthralled the nation – or, more accurately, Yahoo!7 users.
The year unfolded with the Queensland floods and Cyclone Yasi washing perennial favourite Australian Open from its perch in January, with people searching for news and updates on the disasters.
February saw Cyclone Yasi staying in top spot in February, but close behind was the 7.1 magnitude earthquake that struck Christchurch on February 22nd.
The only thing that could shake Charlie Sheen in March was the Japanese earthquake and subsequent tsunami, keeping Mother Nature in the spotlight for the first quarter.
In April the most searched topic was Pippa Middleton, who stole the spotlight from her sister and the royal wedding. Middleton's popularity continued into May as the her gown and relationship status continued to enthral the internet. The only thing coming close in that month's search rankings was the planking craze that took the world by storm beginning with the web, social media and even hitting mainstream news reports.
The 'highlight' of June was Kim Duthie (aka The St Kilda Schoolgirl), who trended in June, mainly from people looking for pictures of her as she peaked in that month with AFL player manager Ricky Nixon.
July saw Australian model Miranda Kerr and her new baby topping the most searched list, followed closely by the Tour de France.
The death of Amy Winehouse was the most searched about topic of August, while the riots in London also featured significantly.
September was sports month for Yahoo!7 users, and the US Open placed second behind only the Rugby World Cup hosted and won by New Zealand.
For a horse race run in November, the Melbourne Cup was extremely popular in October, being the most searched about topic with users looking for inside tips on the field, jockeys, trainers and tips. Rating second was the release of the iPhone 4S.
And this month, the big issues continue to dominate, as Kim Kardashian's lightning marriage and bolt from Emirates Stakes Day and the country were almost more searched for than the Melbourne Cup.
Yahoo!7 most popular searches of 2011:
1. Queensland disasters
2. The royal wedding
3. Christchurch earthquakes
4. Scarlett Johansson
5. Japanese tsunami
6. Christina Hendricks
7. Football
8. Amy Winehouse
9. Planking
10. London riots
Please (please) keep in mind that Experian puts Yahoo!7's share of the Australian search market at 1.88%.
Bring on 2012…