Your brand safety checklist for a new fin year in the digital sphere
Here are five common-sense brand safety tips that marketers should take for each of their digital channels. By Wayne O'Brien.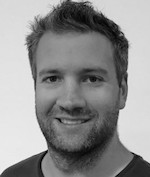 Brand safety concerns have come into sharp focus over the last 18 months. Both brands and publishers have been rocked by repeated controversies as ads have been found appearing next to disturbing content. Indeed, 78% of marketing leaders in 2017 reported increased concern around brand safety.
The unfortunate reality for brands is that with the shift from editorial-based content to user-generated content, the risk of appearing next to questionable content is higher than it's ever been. Platforms like YouTube and Facebook continue to refine their processes for screening content and blocking ads from appearing next to the most salacious of the mix. But as recent headlines have shown, there's still room for improvement.
The good news for advertisers is there are steps that can be taken to minimise risk while maximising results across all digital media. Of course, every brand will have a different threshold for what is and is not acceptable as it relates to online content that its ads accompany. In general, the stricter the parameters, the more limited the scale and higher the cost for impressions.
For many brands, such trade-offs are entirely warranted. But for others, it makes sense to make allowances for certain types of user-generated content and others that fall outside the boundaries of tightly controlled premium editorial.
Below is an outline of common-sense brand safety steps that advertisers should take for each of their digital channels. Of course, advertisers must continually iterate and evolve their approach to protecting their brands, and be prepared to act quickly and adapt when things don't go to plan.
Whitelists and blacklists
Channels such as display, paid search and some social platforms will allow advertisers to identify safe content (whitelist) and content to block (blacklist). There are many examples of downloadable blacklists available free of charge that advertisers can easily build on. Typical content to block will be profane language, sexual content, violence and content around sensitive social and political issues, such as extremism and gun ownership.
Third-party verification and blocking
For a small additional cost, third-party services such as IAS, DoubleVerify, MOAT and OpenSlate can act as an extra line of defence by either monitoring an advertiser's placements or blocking ads altogether from appearing on risky websites and next to questionable content. This is typically billed as a premium on CPM or percentage of spend, but the investment can pay for itself easily by reducing wasted impressions alongside questionable, low-value or outright inflammatory content.
Human-verified content
On select platforms such as YouTube, brands can choose to only appear against content that has been reviewed by a human and deemed to be safe. While providing a safer environment for brands, this typically limits inventory available to the top 5% of content available and commands a significant premium.
Updated targeting
Within the targeting of most programmatic platforms, advertisers have the option to choose alongside which sites and content their ads will appear. If  advertisers are looking to minimise all risk, they can select G-rated or family-safe content only. If they are open to a little more risk, then they can select escalating options up to all sites. The key trade-off for focusing on G-rated content is that this limits reach, especially among users who an advertiser might be retargeting.
Premium inventory
Top-performing publishers and websites are a great way to limit exposure to unsafe content while also providing great visibility for the brand. That said, premium inventory is not immune to controversy, especially news-related sites. For example, a top news site covering a plane crash could still show ads for an airline (unless content blocking is also employed).
Ultimately, the steps a brand takes will depend on the level of risk an advertiser is open to taking. All advertisers need to have an open and honest discussion with their teams on brand safety and regularly revisit how they are mitigating risk while maximising digital performance.
Wayne O'Brien is director of digital ANZ at DWA.
Further reading:
Image copyright: thampapon1 / 123RF Stock Photo