5 reasons to properly evaluate social media ROI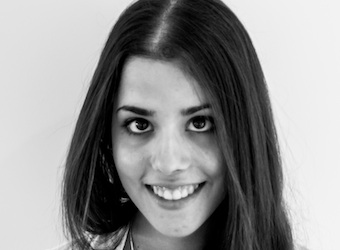 For too long, return-on-investment (ROI) calculations on the use of social media has been ignored or avoided. Either deemed 'too difficult' or 'not necessary', time and money has been sunk into social media presences without a precise understanding of the costs and revenues of doing so. However, conducting a social media ROI evaluation can not only give you a number to show how it contributes to your bottom line, but provides a great deal of other benefits. This post explores the top five incidental gains of an ROI analysis, beyond just knowing an ROI percentage figure.
1. Contextualise and understand your social media use
Before you can calculate your social media ROI, you need to identify where money is being spent, and where you are making a return.  A thorough evaluation of your social media strategy and presence may find that you doing more than you anticipated. For example, your strategy may be to use social media as a marketing and promotional channel, but have since begun resolving customer enquiries.  As such, this is both an additional cost and revenue source which shapes how you are using social media. Therefore, investigating your use can help you identify all the ways in which social media is bringing you value.
2. Justify expenditure
You may have a budget allocated to your social media use, however it is deceptive to think that this budget is the sole expenditure of maintaining your presence. The time spent creating content, posting content, moderating and monitoring platforms, and creating social media policies and strategies uses resources (time and assets) which can be quantified, and which also contributes to your costs. Such costs may not have been directly considered, and not including them would give an inaccurate indication of the ROI figure. However these costs can be rationalised should the revenues show they are currently (or are forecast) to yield greater returns. As such budgets can be maintained, or increased, to incorporate the requirements of maintaining a presence as a result of the social media evaluation.
3. Gain insights into fans and followers
The other side to expenditure in the ROI evaluation are the revenues. As these are often derived from the fans and followers themselves, it is imperative you understand their social media use, and consumer habits. The more you know about them, the easier it will be to identify and quantify your revenue sources. However, this information can also aid you to build relationships or incentivise actions from them via social media. Conducting surveys, or tracking habits can help you understand when, where, how, and why they engage, spend money, advocate, or perform other revenue generating activities such as clicking on or viewing advertising. You may consequently determine consumption and social media use patterns, such as the most valuable social media actions users undertake, and the factors which influence them to take such actions. This is highly useful information which can shape the way you use social media in the future.
4. Identify social media revenue sources and cost reduction opportunities
Determining the costs and revenues associated with your social media use allows for comparison, evaluation and therefore identification of where these can be optimised. You may find that time could be better spent on social media activities which generate greater revenue, or that there are less expensive means of conducting social media activities such as through outsourcing processes to other people or using software. There are numerous ways in which costs can be reduced, and given the constantly evolving capabilities of social media and habits of users, many ways in which revenues may be increased. Identifying these can significantly improve the ROI on your social media usage.
5. Modify and optimise social media use
Ultimately, knowing the ROI on your social media usage is a waste of money and effort if no action is taken as a result of the evaluation. Should the ROI be negative, the information gained throughout the assessment process can assist with changing future social media implementation in order to create a positive figure. If it is positive, the knowledge and understanding of your social media usage, and insights into your Fans and followers, can help find opportunities to further optimise processes and strategies which can allow greater returns on investment to be generated. Such opportunities can be quantified to give a forecast on future social media return on investment, and implemented to improve the efficiency of your social media use.
In all, you should find these benefits of determining your social media ROI will bring long term gains which exceed the costs of undertaking it; a very compelling rationale!
Kass Pappas is a Strategic Consultant at Dialogue Consulting. She has authored a whitepaper on Social Media Return on Investment methods, and will present at the upcoming Social Media ROI workshops in Sydney and Melbourne. The whitepaper will be available for free download after the event.