6 Chinese Marketing Terms You Should Know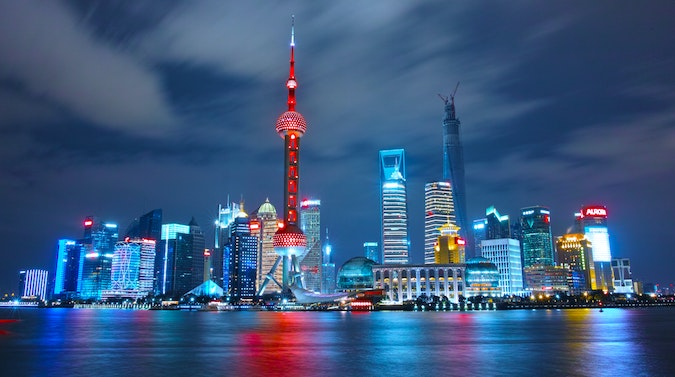 Accelerated digital globalisation has led to multicultural brand opportunities. Christie Ding highlights six key Chinese marketing terms that marketers should be aware of.
The year 2020 has been rendered practically non-existent due to the recent pandemic. It has shown us simultaneously how small yet large the world we live in is. As borders shut, you may be placed in a tricky situation where you want to visit your family, travel overseas for work or studies or even just to go home, but you can't. On the flip side, as brick-and-mortar shops have had to close, seemingly everything is moving online and all of a sudden, you realise that you have more options than ever and you can buy anything from anywhere across the globe. 
It is precisely because our world is becoming more like a 'global village', as Marxist geographer David Harvey puts it, where everyone everywhere is becoming more interlinked that it is important to understand the different marketing terms that are being used in different nations. If you don't know where to start, look no further. 
Here are six Chinese marketing terms that you should be aware of: 
KOLs & KOCs 
In many parts of Asia, influencers are generally referred to as key opinion leaders, or KOLs. In other words, influencer marketing is more commonly referred to as KOL marketing in Asia. 
Furthermore, a subsection of KOL marketing, key opinion consumers and customers, or KOCs, took off this year. In essence, KOCs are long-tail micro-influencers. Similar yet different from traditional KOLs, KOCs are basically your ordinary, everyday consumers who simply enjoy sharing their experiences on social media. They typically have a smaller audience than traditional KOLs and therefore generally have a closer relationship with their audience. 
MCN Agency 
Now that we've talked about KOLs, KOCs and influencers, it's important to know what MCN agencies are. Short for multi-channel network, MCNs are essentially an influencer network with a focus on content production and operation. MCNs are currently experiencing an explosive growth in China, from merely 160 institutions in 2015 to a whopping 6500 in 2019. 
MCNs can be roughly divided into several categories: e-commerce, content, marketing and knowledge-based MCNs. There are many other categories of MCNs based on the scale and industry that the agency is focused on.
eCommerce Live-Streaming 
电商直播 (diàn shāng zhíbò) 
While not exactly a new concept, ecommerce live-streaming really took off in China in 2019. Experts and industry leaders in the Chinese market have deemed 2019 to be the 'first year of the e-commerce live streaming era' where e-commerce live streams not only become mainstream but also that it is expected to be here to stay. 
If you want proof, here it is. The Single's Day shopping festival in 2019, where Alibaba's Taobao live streaming event generated $2.85 billion in sales – accounting for 7.5 percent of the day's total sales (TechNode). In fact, during presales for Single's Day this year, Alibaba's Taobao live hit $7.5 billion worth of transactions in just the first 30 minutes alone, which is a massive 400 percent increase in sales from 2019 (South China Morning Post). 
Guochao 
国潮 (guó cháo) 
Guochao is a trend sweeping across China among young consumers who have seen the rise of China as a global economic powerhouse. China's young adults, particularly those ages 20 to 25, are increasingly interested in domestic brands and products that incorporate Chinese traditional styles and culture especially when it comes to cosmetics, skincare, food and beverage and fast fashion. This is a change from the older generations who grew up in an era that regarded foreign and imported goods as better and higher quality than local products. 
Private traffic 
私域流量 (sī yù liúliàng) 
Private traffic refers to Internet users whom you as a business can contact directly or those who seek out your channels without you having to pay to reach them. This term has become a major buzzword in the Chinese marketing space, especially since online traffic has become more expensive there. The Western equivalent of private traffic would be owned media such as a blog or mailing list, which are both not popular in China and thus, Chinese businesses have to find an alternative to traditional owned media. 
Chinese businesses want to establish ongoing conversations with their consumers to encourage them to continue purchasing their products in an organic way. One example of private traffic commonly used among Chinese businesses is the WeChat mini-program, which are basically
like sub-applications integrated within WeChat and where brands can communicate and engage directly with their consumers. 
Xiachen 
下沉 (xià chén) 
Xiachen literally means to sink or submerge. In marketing, xiachen refers to a brand's marketing efforts to sink or move down into lower tier markets. Now, why would a brand try to do that? In the past, brands were constantly looking to reach cosmopolitan Chinese consumers located in China's first and sometimes second tier cities such as Beijing, Shanghai and Shenzhen. However, in recent years, the consumption growth rate in these cities have slowed as the market has become oversaturated. Therefore, mature shoppers may be overwhelmed with the number of choices that they are presented with and it becomes costly for brands to break through all the noise. 
As the world continues to adapt and cope with the pandemic, more and more people are tapping into different consumer markets worldwide. With these marketing terms, you can be more informed on how to capture the attention of a variety of consumers as well as knowing which platforms and people to pay attention to. 
Christie Ding is the co-founder and client solutions director of Brand Catalyser.