Beyond the branded content wash
With branded content now an established part of the marketing mix, brands are looking at ways to go beyond the content wash and create deeper engagement with audiences through branded entertainment. Danielle Long takes a look at how brands are winning over audiences.
If the cliché that 'content is king' is to be believed, then branded entertainment must surely be the captivating queen.
Memorable and engaging, branded entertainment is providing marketers with a way to express brand values and create meaningful connections with audiences across the globe.
In Australia, however, where 93% of marketers are using branded content, according to Content Marketing Institute research, it's estimated that almost 90% is written factual content, which presents a huge opportunity for brands willing to engage in fictional storytelling.
Faced with a bombardment of advertising and marketing messages, audiences are choosing to switch off and seek out entertainment.
Audiences are crying out for entertainment and this desire is presenting marketers with an amazing opportunity: create a great piece of entertainment and be rewarded with a captive and engaged audience. There's just one catch: it cannot be a long ad disguised as entertainment.
The challenge for marketers is to balance creating content that demonstrates the brand's values without too much product placement and overt branding. The pay-off will be an audience with a deeper, more genuine connection with your brand – but how difficult is it to get the balance right?
Lego becomes the medium (and executive producer)
Maintaining this balance was the biggest priority for the filmmakers behind the animated blockbuster The Lego Movie.
The film, which was created by Australian film studio Animal Logic for Warner Bros, is set in the world of Lego and stars Lego figurines, voiced by some of Hollywood's best comedic actors.
As executive producer, Lego had approval over the script, as well as character and set design, and a say in which products could be featured in the film. But the toy manufacturer was clear that heavy-handed messaging would damage the film's appeal.
"The last thing anyone wanted was a 90-minute commercial," says Glenn Abell, general manager of Lego Australia and New Zealand. "It was important to us that the film aligned with the Lego brand values of play and creativity."
Lego and the filmmakers were focused on bringing the iconic brick to life in an entertaining way that would allow audiences to connect and engage with the experience of playing with the toy.
"The Lego Movie is the ultimate brand experience, it represents everything that the Lego brand stands for – it is all about creativity and fun," Abell adds.
"The film is a great brand statement for Lego, but it's not a marketing tool per se. What the filmmakers have done is create a film with heart and soul and that is a great representation of the values of the brand."
The film was a hit with audiences around the world, grossing more than US$200 million in its first two weeks alone. When you consider it cost $60 million to make, it's easy to see why the sequel is already lined up for 2017.
Amber Naismith, associate producer at Animal Logic, believes the film's success lay in its approach, which positioned Lego as the medium for the storytelling, rather than as product for sale.
"That required everything to be authentic and accurate. The way a figurine moved or brushed teeth was crucial to the film's authenticity," says Naismith. "Using Lego as the medium for telling the story meant
the story wasn't about product lines, it was about creativity and expression. Sure, it's a great ad for them, but it's also a great story. In that way the film markets itself," says Naismith.
As branded entertainment goes, The Lego Movie has a big advantage over other brands: the transition of a toy, already a source of entertainment, into a film is not as big a stretch as it would be for a computer or a burrito.
Which brings us to the million-dollar question: can branded entertainment work for every brand?
Boost mobile is your friend in the zombie apocalypse
Boost Mobile chief executive officer Paul O'Neill believes it's all about relevance.
Last year Boost Mobile launched an online branded entertainment series Stay Living, which followed a group of young people who survived the zombie apocalypse by keeping in touch via their mobile phones.
The series aimed to engage a youth audience with the brand, while attracting new customers to the service.
It was a major play by the company. Boost Mobile was shifting from the Optus Network to Telstra, so it needed to ensure it made a big splash by genuinely connecting with audiences. The series received more than two million views and attracted $1.1 million worth of earned media.
"We well and truly surpassed our expectations and the numbers we left behind on the Optus Network," says O'Neill.
However, despite his company's success with branded entertainment, O'Neill cautions others against rushing into the space without proper research and insight.
"It starts with the customer," he says. "If your customer is engaging with entertainment and content, then it's relevant to the brand to be exploring the
area. But if they are not, then a branded series may not be the best method to engage them. We knew our audience was online and they were watching this sort of content, so this made sense for us.
"It's crucial that you understand what your customer is going to engage with and to understand how you can bring that to life across all your customer touch points. It has to be relevant, but equally it has to be engaging," says O'Neill.
Intel exercises a new set of muscles
However, even if branded entertainment is relevant for your brand and you can create engaging storytelling, are audiences really interested in watching programs and films that are created by brands?
Absolutely, says Intel's director of strategy, media and integrated marketing, Jayant Murty. In fact, it's ads they don't want to watch anymore.
"Entertainment is the only time that people suspend judgement," Murty says. "No one is interested in brands telling them about their products anymore. As soon as you start talking about being the fastest or the strongest, people tune out. Audiences are ready to be entertained and they are seeking out content that they can be drawn into and engage with."
As the processing chip inside other companies' products, Intel needed to find ways to get its brand top of mind with consumers. The brand has invested heavily in building a number of branded entertainment properties in a bid to create deep and meaningful engagement with audiences.
Intel's portfolio of branded entertainment case studies includes: The Beauty Inside, an Emmy award-winning online series; The Creators Project, an online arts and technology channel created with VICE, which celebrates emerging artists, and 'Intelligent Sounds', its recent collaboration with Australian music producer Flume, as part of Intel's tablet launch.
"For us, it is a much bolder step. We're on the inside of products; people buy products with Intel inside. That means it is crucial for us to communicate with people and to ensure people are willing to communicate with our brand," says Murty.
"We've found that branded entertainment works really well with certain age groups and audiences. It provides us with a way into mainstream conversations and I think we build different relationships with audiences because of it."
However, throughout all of these projects Intel's branding remains minimal. "You need to develop a new set of muscles for branded entertainment," adds Murty.
"Authenticity is really important. Audiences will catch you out quickly if you behave unauthentically. We are always looking at how much branding we can take away from projects. If you do that the audience will amplify your content for you," says Murty.
Chipotle integrates values, not products
The idea of investing the time and money to create branded entertainment only to strip back the branding may be tough for some marketers to swallow, but US food chain Chipotle believe it is the only way to speak openly with audiences.
The brand has built a global reputation as a sustainable and healthy food outlet by creating emotive branded entertainment films, which are heavy on storytelling and light on branding.
Chipotle's latest effort is an episodic comedy series, Farmed and Dangerous, which references the brand only once in four half-hour episodes, and even then it is a passing mention within a character conversation.
"Our use of unbranded content is a proven and impactful way to tell the company's food story," says Chipotle's marketing spokesperson Danielle Winslow. "Farmed and Dangerous does not mention Chipotle by name or likeness, therefore allowing the subject matter, issues and information about industrial agriculture to stand front and centre.
"It is values integration rather than product integration."
Chipotle's decision to largely avoid traditional advertising and marketing methods and instead focus on branded entertainment has been key to establishing the brand's positioning. The short animated films Back To The Start and The Scarecrow position the brand as an ethical and healthy food company, by showcasing the 'evils' of Big Fast Food, a message that would be harder for consumers to swallow as a 30-second ad.
http://youtu.be/lUtnas5ScSE
"Our content resonates with people because we have earned their trust and work hard to bring them the very best, sustainable food we can. Our marketing is simply an extension of that and my advice for other companies would be to build your brands on integrity and connect with your customers in a meaningful way," says Winslow.
The use of branded entertainment has helped boost Chipotle's popularity and, in a bid to capitalise on this, it plans to open between 180 and 195 new restaurants this year.
Destination NSW gets plonked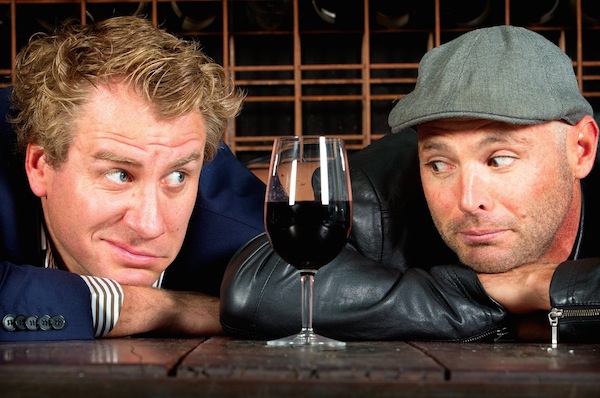 But it's not just big, high-awareness brands such as Chipotle, Red Bull or Nike that are creating successful branded entertainment – Destination NSW has just sold its online series Plonk to 26 countries.
The light-hearted fictional series about wine, which is based in the "often over-looked" wine regions of New South Wales, was created in partnership with Wonder Communications (the agency behind 'The Great Crusade' for Qantas) and The Chaser's Nathan Earl.
"We were keen to be involved from the outset because we knew the tongue-in-cheek approach would engage new audiences, showcase the strength of New South Wales wines, introduce some of the local characters behind the industry, and feature the beautiful landscapes that surround our state's vineyards," says Sandra Chipchase, chief executive officer of Destination NSW.
"The Plonk project is a perfect fit for our current strategy, which has enabled us to engage with existing and new audiences. We believe that this form of content can cut through traditional wine marketing and encourage consumers to rethink their perceptions of New South Wales wine regions."
The series attracted more than 350,000 views on YouTube before being picked up bty the Ten Network, Qantas' inflight entertainment, and the Australia Network, which will see it screened in 26 countries and translated into five languages. There are also talks in place to create a second series.
"We are really happy with how widely the show is being appreciated. Plonk's ability to impress major broadcast partners is testament to the quality of the production, and evidence that the subject matter and the style of delivery resonate with audiences," says Chipchase.
Light touch, commercial actions
There's no denying that branded entertainment offers huge potential to brands and marketers and, when it is done well, it can create genuine emotional connections with audiences at a level that even the best advertising could never reach.
The challenge is to find the balance between a brand's commercial objectives with the authenticity and light touch the medium requires. However, for the brave brands that take the leap, the potential rewards are there for the taking.
Glen Condie, the founder of Wonder Communications and a judge at this year's Cannes Awards for Branded Entertainment, offers this advice for marketers: "Forget about trying to create branded content and branded entertainment. I think marketers need to start by searching for a great idea. That doesn't mean ask your ad agency. Go and speak to artists, writers and filmmakers.
"Then think about your audience. People love fiction and stories, they are literally screaming out for it. All brands have to do is turn up and create the show."