Don't get caught out: How to make sure you are influencer compliant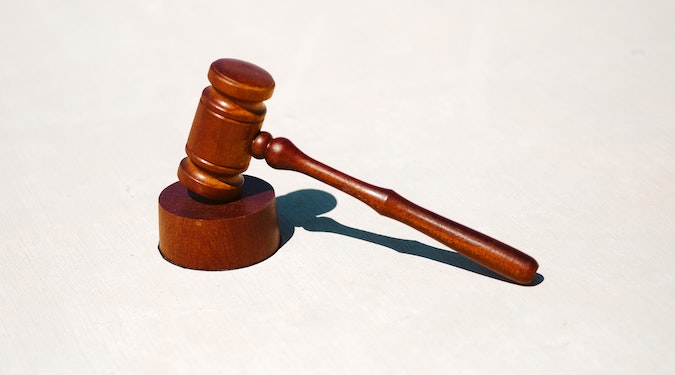 It has been widely reported that Australian influencers aren't properly disclosing paid partnerships, but the onus to align with advertising codes should be with brands.  Alexander Frolov shares three tips for making sure your next influencer campaign is compliant. 
A large number of Australian influencers are not disclosing their paid partnerships, in accordance with the latest industry guidance. Recent data analysis shows of the Australian Instagram influencers that had brand mentions between March and April 2021, only around half (1,366 of 2,548 posts) had used the required #ad or #sponsored hashtags.
The Australian Association of National Advertisers (AANA) updated its Code of Ethics in February 2021, in regards to distinguishable advertising. With the aim of increasing transparency amongst social media influencers, posts that are made as a result of monetary payment or the provision of free products and services must make the relationship clear upfront to audiences.
In the analysis, HypeAuditor found a total of 546 mentions from 400 Aussie influencers over that period. It determined that although 30 percent of posts (163) were likely sponsored, only 7.9 percent (13 posts) followed the AANA code and had proper disclosure. Yet, in spite of the large number of Australian influencers who are not adhering to the new Code of Ethics, only two have been formally reprimanded.
The material point is this: legally, the onus is actually on brands, not the individual influencer, to ensure compliance. It is crucial that the Code is thoroughly understood and adhered to by businesses currently engaged in, or considering doing influencer marketing campaigns in the future.
While it's clear from the lack of reprimands that enforcement of the Code is still in its infancy, it won't be long before other major brands and individuals are pulled up for a lack of distinguishable advertising. In an era where consumer trust is king, brands need to be doing everything they can to drive authentic and transparent conversations with their customers — and this absolutely includes not engaging in misleading or deceptive advertising campaigns with influencers.
Brands need to be doing their utmost to ensure they are aligning with the codes and regulations that are in place to protect consumers. The bad publicity and loss of trust that results from a breach in these standards aren't worth the small amount of work needed upfront to be compliant with the Code.
Here's how you can ensure your influencer marketing campaigns are fully compliant.
Ensure compliance at the outset with the right hashtags
The section of the Code most relevant to compliance, and most recently updated, is Section 2.7. Within it, it states that because influencer marketing frequently appears alongside 'organic or genuine user-generated content' it is often not obvious to the audience that there's a commercial transaction behind it.
Essentially, any time an influencer accepts money or free products or services in exchange for promoting a brand, this must be made clear and upfront to the audience in that post. The most basic way of doing this is to work with your influencer on developing the correct set of hashtags to accompany the main caption. These can include #ad, #advert, #brandedcontent or #paidpartnership.
Make sure your engaged influencer takes compliance seriously
As a brand, it can be easy to get swept away by the promises made by an influencer about their following or number of likes. Don't fall for vanity metrics over the need to bear up to legal scrutiny. Instead, planning for a long-term partnership requires a more rigorous investment upfront that will pay off over the course of the campaign. Doing an audit of an influencer's true engagement rates, for example, will quickly clear up any doubt about the authenticity of their relationship with their followers.
Then, having a serious conversation about whether they are willing to respect and adhere to all the relevant sections of AANA's Code of Ethics will clear up any misunderstandings before they arise. It will keep your brand, the influencer, and the end consumer protected.
Mitigate brand risk at each stage
Make it a non-negotiable that compliance goes hand-in-hand with influencer marketing campaigns at your business. Starting with written and signed agreements, all the way through to the final stages of reporting, influencer marketing is a high-stakes game that must be accompanied by a paper trail. Being exposed for a dishonest advertising campaign could not only have serious financial consequences but will damage consumers' perception of your brand.
The influencer marketing industry will only ever be as strong as its weakest link. By setting the right example, soon the industry will be awash with compliance and transparency — which, after all, is as simple as the right hashtag — to the mutual benefit of everyone involved.
Alexander Frolov is the CEO of HypeAuditor.
Photo by Tingey Injury Law Firm on Unsplash.