Esports as the new frontier of entertainment – early adopter or left behind?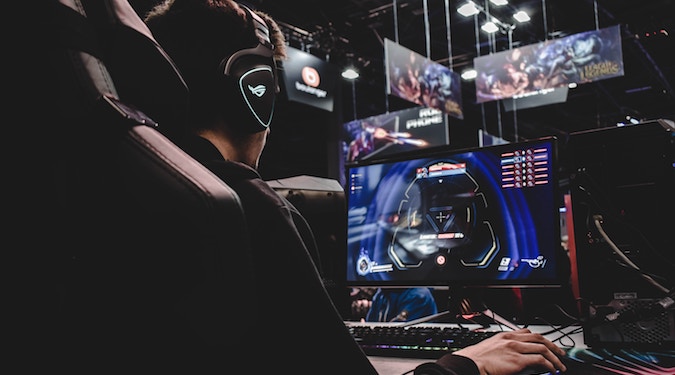 First came television, then the internet – and now, watching people play video games? According to Steve Sammartino, your brand could be left on the wrong side of history if it doesn't open its eyes to esports.
When it comes to eyeballs changing places, it seems history repeats itself with every single media shift. As marketers, all too often we decide to wait and see rather than learn on the job while the opportunity is still cheap. While the savvy few invest early and get a head start, we often lament. Early media wins were missed with daily newspapers in the early 1900s, with radio in the 1930s and with TV in the 1950s. The past 20 years of the web era has seen a fragmentation of youth audience which surpassed even the most bullish predictions.
Whenever anyone says, 'yes, but it's different this time'; we can be sure it will be pretty similar to what happened last time.
While Married at First Site, MasterChef, The Block, My Kitchen Rules, and I'm a Celebrity Get Me Out of Here are media properties every marketer worth their salt is across. How many are across the ins and outs of League of Legends (LoL), Call of Duty, Rocket League and Fortnite? Let's just say we could all move a little bit up the esports learning curve a little.
I know, I know – it sounds ridiculous. People watching people play video games on TV, and even in huge stadiums. But it's no more ridiculous than people watching grown men chase a dead animal filled with air in shorts in winter to kick it through two giant white sticks.
If you are not looking at what is happening in the world of gaming and esports globally, then right now might be a good time to be the marketer in your office who does get it. A rapid learning curve hack would be to check out the 7 Days Out Netflix series.
The Australian esports scene is still developing and is similar to where the US and European markets were two years ago. Right now brands have the opportunity to experiment in esports while it's still being developed – and a total bargain.
And the gaming and esports audience? They're the exact same people who are not engaged on traditional media platforms. Think TV reported that teens and the 18-24 demographic watch the least TV on a monthly basis. TEG reports that 87% of esports audiences uses YouTube daily. Not only are they not watching TV, they are bucking the trend of short attention spans. Says Sean Callanan, owner of professional LoL esports team Gravitas, "Most people won't watch a 15 second video, but esports fans are watching hours of esports content on a nightly basis."
Brand marketers need to think back to the challenge of entering digital – as it wasn't a matter of acquiring more budget, just moving budget to a new channel – and for those with a youth audience, a more effective one. The opportunity for a CPM arbitrage on other channels is now, before marketers begin to catch on in the next two years. When you see brands like Mercedes produce ads featuring esports stars, you know that this is as viable as 'real' sports where people kick inflatable balls around.
Oh, and Australia has a new esports league, the 'OPL' – which is sport for screen nerds. But you already knew that right?
As marketers we so often view innovation as something we have to make in our factory or a new service design, when in fact it's really an attitude of seeing opportunities in the marketplace. In this instance it's simply finding different channels to connect with an itinerant audience. While we might not immediately need an esports strategy, we do immediately need to build an esports knowledge bank – it's bit like 1995 and the internet all over again, but this time it's for sport.
Head along and learn about esports and what your future customers are doing at the Esports for Brands event – 6 pm on Tuesday 5 March in Melbourne »
Further Reading:
Image credit:Florian Olivo