Frank Health Insurance releases first Australian voice app for private health queries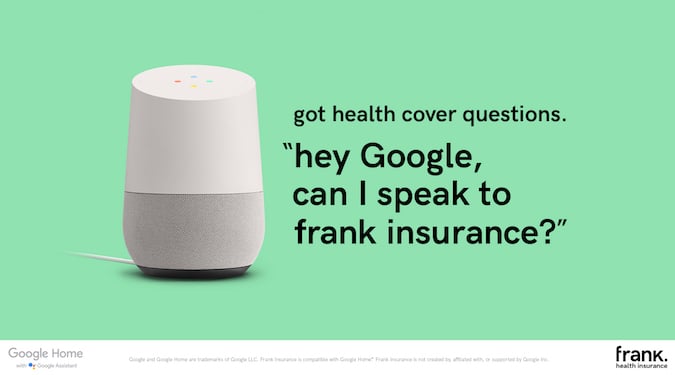 Health insurance provider Frank has released Australia's first voice app for the private health industry on the Google Assistant platform.
The 'Frank insurance' app, designed by agency whiteGREY, is designed to provide members and non-members alike with answers to common private health industry (PHI) questions. The app is currently only available to those either with a Google administered voice device – such as the Google Home smart speaker – or an Android smartphone.
The voice app can be summoned through these devices by asking Google Assistant to 'speak to Frank insurance'.
"With the cross-channel voice era now well and truly here, service categories like private health insurance are looking for innovative ways to keep up with public expectations of simplicity and convenience," says whiteGREY head of technology Juan Garcia.
According to Garcia, the voice app is designed both as a utility and a demonstration of Frank's brand ethos.
Garcia says that Frank found itself "uniquely suited to lead the PHI industry into voice technology, not only because of the brand's role as a digital insurer but because of a mission to set the standard in ease.
"With imminent changes to the category in the near future, an app for consumers to easily get the right answers was a great opportunity to set the brand apart. We knew immediately what was needed and what would make it unnecessarily complicated."
Related: 'Hey Alexa, tell me about Westpac's new voice banking tool.' »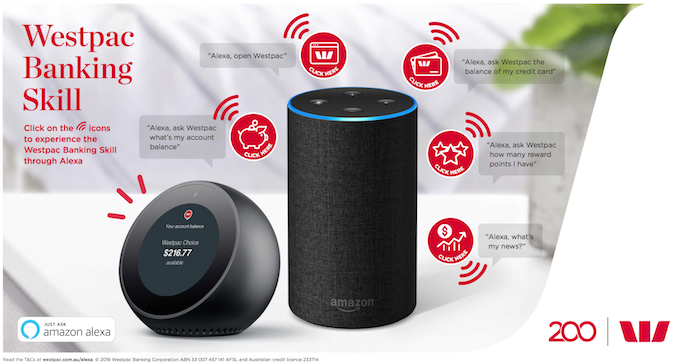 The Frank voice app will be promoted through a media partnership with streaming platform Spotify and a consumer awareness campaign to 'not direct their PHI questions to the wrong people'. The campaign is set to run purely on digital display and social channels.
"As a digital health insurer that lives to simplify a complicated category, building Australia's first health insurance voice app was a natural decision," says Diane Pavlicevic, head of Frank insurance and head of marketing to its parent company GMHBA.
"Not only is it a clear demonstration of the 'easy as' proposition that defines Frank so well, it sets up the brand to continue innovating into the future."
According to Life Hacker, the app is also equipped with jokes. Instructing the Frank voice app to tell you a joke will elicit a range of dad jokes, including, 'I know a good optometrist when I see one.'
Further Reading:
Image credit: Supplied