Facebook earnings call reveals 59% of its ad revenue now comes from mobile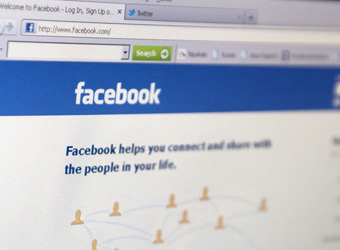 59% of all Facebook's ad revenue now comes from mobile with growth coming from all types of marketers, with particular strength from SMB and direct response, according to the key advertising highlights of the social media giant's earnings call today. Mobile gaming, e-commerce and consumer packed goods also enjoyed a strong performance this quarter. Facebook is reporting nearly 1.28 billion people are now using its network monthly – up 15% from last and 63% of these people use Facebook each day (802 million) – an increase of 21% year-over-year.
The use of Facebook on mobile has also reportedly grown by 34% from this time last year. Facebook are reporting its total revenues were also up (72% year-over-year in the first quarter) and its advertising revenue growth increased to 82%, making it Facebook's strongest year-over-year advertising growth rate in nearly three years.
"Facebook's business is strong and growing, and this quarter was a great start to 2014," said Facebook founder and CEO, Mark Zuckerberg. "We've made some long term bets on the future while staying focused on executing and improving our core products and business. We're in great position to continue making progress towards our mission."
Facebook said in a statement that its aim is to make long-term investments and thoughtful roll outs with particular focus on Instagram ads, premium video ads and ad network test.