Facebook opens Graph to user searches, more ad opportunities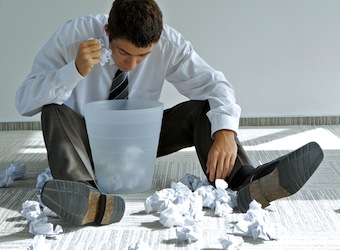 Facebook versus Google: a fight to the search engine death? Well, not really. Mark Zuckerberg has entered his brand into the search scene by allowing users to search for information with results gleaned from friends' social graphs.
The parallels with Google's 'Search plus Your World' (that launched January 2012 as a spin-off from its social network Google+) don't stop there. It's likely that Facebook is taking this opportunity to evolve its previously-limited search function as it continues its own quest for advertising dollars.
While LinkedIn and Yelp also offer a searching service, the latest Facebook tool is unique in that it allows users to use their 'Graph Search' to, as Zuckerberg explains, "discover people, photos, places and interests". These include allowing recruiters to find potential employees, members to seek dates with, and channel down to see what their virtual pals think is their 'favourite sushi restaurant in New York' – it's more than just a basic internet search, claims the Facebook CEO.
"Graph Search is designed to take a precise query and return to you the answer, not links to other places," he says.
Eden Zoller, principal analyst at business technology analysis firm Ovum, says Facebook Graph Search will no doubt leverage member data to provide advertisers with more targeted, personalised advertising opportunities going forward. He adds that the social network was wise to steer clear of competing with Google on the web search front: "Facebook Graph Search is not a web search engine, but a search tool designed to enrich the Facebook platform and experience for both users and advertisers. This is sensible as a full blown web search engine from Facebook would inevitably have to compete with Google search, and given Google's dominance of the search market it would be hard for Facebook to make a serious impact – and win advertising dollars."
Graph Search was developed in partnership with Microsoft's Bing, which will provide information back-up if Graph Search doesn't spit out enough results. Zuckerberg intimates that unlike a simple web search which relies on keywords, Facebook's technology lets members combine phrases to zero in on better results, more likeminded souls. He uses the examples: 'Tourist attractions in Italy visited by my friends' and 'My friends in New York who like Jay-Z' to express this point of difference.
In terms of privacy, a Facebook spokesperson has admitted that it has, "begun asking users to review who can see your stuff". One way it is doing this is by prompting users of this directive when they tap in to Graph Search.
Privacy is an area Facebook needs to tread carefully, says Zoller, citing its patchy track record and habit to push privacy to acceptable limits.
Stay tuned as Graph Search moves from its current pre-launch testing phase to become available to all users. Watch Zuckerberg's announcement below: