Five things that will shape social media in 2016
Amaury Treguer runs through his top five predictions for the social media space in 2016.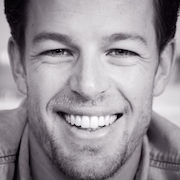 Each new year brings a new set of resolutions, and also predictions. Of course we know exactly what will happen with the resolutions: they'll all be broken within a fortnight.
But the fate of the predictions is more uncertain. No one really knows what will happen; and that's what makes them fun. Here's the top five things I believe marketers should be tuning into this year when it comes to social and digital.
1. The continuous rise of dark social
In 2015, we saw the rise of messaging apps such as WhatsApp, Facebook Messenger and other closed ­network apps. A study from RadiumOne earlier last year found that sharing occurred 3.5 times more frequently on these apps than on Facebook itself. The future belongs to the brands that adapt to these changes and interact with their customers on these one ­on ­one channels – we are getting back to the SMS marketing era.
2. Social platforms will become even more like news publishers
If you are like me, your daily source of news is from your rich­ interactive social feeds. People tend to consume content natively on different social platforms, leading to the introduction of new features, advertising models or apps such as Instant Articles on Facebook, Twitter considering extending their character limit from 140 to 10,000 or even Apple News. These increasingly interactive experiences will allow brands to create a more immersive and emotional connection with users, and enable them to influence purchasing decisions even further.
3. From social referral to social shopping
In 2015, key players introduced features such as buy buttons, new ad formats or targeting options allowing users to buy items straight from their social feeds. In 2016, we can only expect further development in this area with platforms shifting their agenda from being traffic referrers to become commerce platforms.
4. Live stream videos are going to become mainstream
Live streaming is nothing new, but 2015 was the year of live­stream apps such as Meerkat, Periscope and more recently Facebook Live. Periscope now has 10 million users watching 40 years' worth of video everyday. Brands can now stream interactive interviews, show some exclusive behind the scenes content, host virtual meet & greets, live Q&As, as well as launch new products. We are only one step away from live­ streaming apps offering paid advertising opportunities for brands.
5. 360 videos and virtual reality are becoming reality
2015 was definitely the year of video, with users eating it up over static images, Facebook pushing 3.6 times more video content into people's newsfeed and the introduction of 360 videos on both Facebook and YouTube. 360 videos allowed brands to offer a completely new experience to their audience. For the launch of the new Point Break movie, Roadshow Films puts you in a barrel with big wave surfer Mark Matthews. Going one step further, Facebook recently acquired virtual reality company Oculus Rift and is planning to make virtual reality the most social platform ever.
Here's another example, from Youtube, of a film project in which Susan Sarandon is teaming up with The Huffington Post and RYOT, a virtual reality and immersive media company, for an inside look at the humans and the humanity within the ongoing refugee crisis.

So those are my predictions for 2016, we hope you enjoyed them, and please feel free to share your thoughts in the comments section below. Now, how are your resolutions going?
Amaury Treguer is senior strategist at We Are Social.