How Australia's top 500 companies are using social media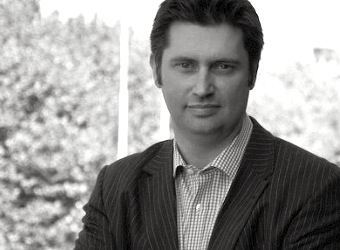 One of the most consistent conversational topics that I find myself discussing with Australian organisations is the state of social media marketing: how to measure its success, what strategies are best, and which businesses or industries are doing it well. Given that social media is on the tip of everyone's tongue, it might come as a surprise to discover that less than half of the largest Australian companies are using the most popular social channels (Facebook, Twitter, LinkedIn and YouTube) to their full potential.
Yet, this is exactly what we uncovered in a recent study that delved into the social media usage of Australia's BRW Top 500 organisations. Also surprising was the finding that only 12% of the organisations studied use all four of these social networks and 31% are not using social media at all. Lagging behind most significantly are B2B organisations, which quickly lose momentum when it comes to their own social marketing activity.
Why does this matter? It matters because many companies feel lost when it comes to measuring their social media techniques and strategies, and yet refining social media strategy underpins almost every integrated marketing plan out there.
To help provide a yardstick against which Australian organisations could view their techniques and strategies, my team at eMarketingConnected conducted an in-depth study of social media habits of the country's top players. In this study we analysed each organisation against 40 points of data, including which platforms are being used and how well the organisations' have engaged their target audiences.
Businesses leading the way in social media usage across sectors were those in communications and education, followed by publishing, retail food, wholesale machinery and wholesale goods. The most popular companies using all four social media channels include Telstra, Optus, Qantas, Virgin Australia, Myer, Monash University and the University of Sydney. All of these companies were found to be using Twitter and Facebook for multiple purposes, like customer service and updating followers with company information and promotions.
To really get a sense of how these leading organisations are succeeding in their social media efforts, I thought it might be helpful to take a closer look at the habits of one of the most popular and most active social media users: Telstra.
Telstra uses all four platforms and uses each platform differently. Twitter is used mainly for customer service, with service agents responding to enquiries individually. If the question can't be resolved on Twitter, the question is directed to the correct department.
As for Facebook, Telstra uses their company page to provide general information, stories, video and promotion of products and services.
Next in their social media basket is the networking channel LinkedIn. Telstra has one of the highest followings on LinkedIn. The company promotes careers at Telstra through the careers pages, while their posts are mostly business and career-focused.
On YouTube, Telstra has over two million views and the company runs a number of separate YouTube channels. The content on these channels is organised so that different types of customers can find different types of content relating to Telstra's technology, products and services.
What this tells us is that organisations devoted to honing their social media skills and strategies will capture the attention and engagement of their customers, like Telstra has. It's important to keep in mind that Telstra's success is largely a result of recognising that different channels have different audiences. As far as social media platforms are concerned, success is not just about covering your bases. It's also about revealing the behaviour and preferences of your customers so you can refine your approach. Organisations that don't continue to refine and tailor their approach to meet different audience needs risk being labelled 'out of touch' with customers. However, organisations that act on the customer preference information revealed by social media usage should find that their success with social media will improve exponentially.