Creating a strong and enduring client-agency relationship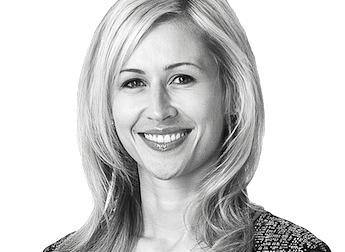 There are two types of partnerships that can exist between a client and agency, and both have merit: as a partner or as a supplier. It is similar to being friends with someone, or in a relationship with someone – you have different levels of trust and expectations.
Which one the agency starts as is dependent on the needs of the client. What they end up being over time is usually based on their performance, enthusiasm, the value they bring to the table, and their growing understanding of the client's business and their intricacies.
The supplier relationship
For companies with a large in-house marketing team, an agency would usually be brought in for project or overflow work. They are therefore treated as a supplier who will receive a specific brief on what needs to be done and they will do it. Most of the questions from the agency will be around the specifics in the brief, rather than how it fits into the larger marketing picture.
Investing time and resources into a long-term vision for this type of relationship may not be essential. Your expectations of them are above average, however you understand that you will most likely have to manage them a bit more than someone who you work with on an ongoing basis. Be mindful that without an ongoing commitment, the agency probably won't block out time with select staff to service your account, and the remuneration will reflect this.
The partner relationship
For companies without a large in-house marketing team, the client should seek out an agency that will truly partner with them. One that will bring value and a different perspective to your marketing strategies and plans, not just be 'yes' people, understand your priorities and internal pressures and processes, as well as take full accountability for implementation, from making sure a brief is on the mark, laying the foundation for success benchmarks, then measuring against them.
When the agency is seen as a partner, it is imperative for the client and agency to have a close and genuine relationship to achieve results. There needs to be a spoken and written service level commitment about what the partnership stands for from both sides. There is a reason why you decided to work with the agency, so spell it out and keep them accountable to it. Sometimes relationships aren't working brilliantly, however you can't put your finger on why – this will help you understand where it is falling short.
Key differences between the two relationships
You will find that the key difference between the two relationships is the 'soft wiring'. The 'hard wiring' is the essentials: answering the brief, implementation, coming in on budget, accurate paperwork, and the logistics of managing the relationship. These are absolutes in the relationship continuing.
The 'soft wiring' is the level of energy and interest shown, it's going over and above, testing ideas, and collaboratively working towards something bigger than the individual project KPIs. Unlike a supplier who will usually bring only the 'hard wiring', a partner should bring both and you should spell out that expectation before contracts are signed.
Your budget, available time to manage the agency and other requirements all determine whether you need a partner or a supplier. Either way, encouraging and delivering on clear and transparent communication from day one will ensure you both get the best value from the relationship.